Scores of workers to head to the unemployment lines from RBC and BTC this month, and yet, The Minnis Government still has no plan for the country!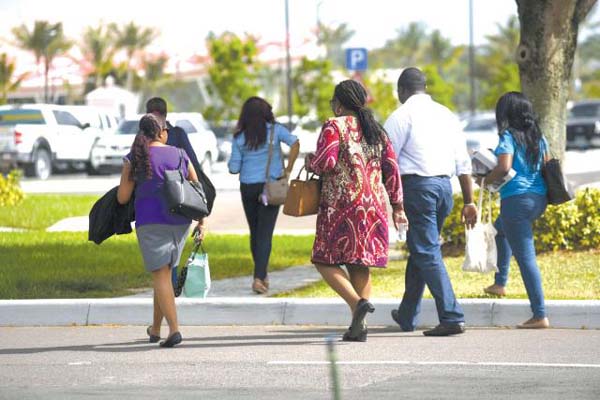 Nassau – Bahamas Press is reporting more Bahamians are being sent home in an exercise to downsize the public service following advice of the IMF.
The Minnis Government, which has sent home far more than 5,712 Bahamians since coming to office have forced unemployment to increase back to double digits in just 10 months.
We can confirm the abrupt termination of the Chief Housing Officer in the Department of Housing Mr. Jeremiah Moxey on Friday.
Moxey will join to the long unemployment lines and a list of workers who were fired last week Wednesday from ZNS.
Now it gets tricky here as we note some 50% of the staff at the Royal Bank of Canada will be headed home this month as four branch closures take place. Again another 200 employees at BTC will accept voluntary separation packages in the coming days. March is going to be a month to remember.
With all this unemployment being created we ask again; what is the plan to grow the Bahamas and create jobs in the years to come?
We report yinner decide!