Christie needs to call Loretta to slap the piss out of Fort Charlotte MP! Women deserves EQUALITY IN DA LAW!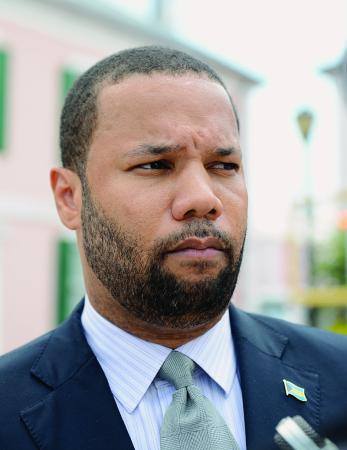 Nassau, Bahamas — Prime Minister Rt. Hon. Perry Christie has accepted the resignation of PLP Majority Whip Andre Rollins.
Rollins came out in the House today suggesting that the persons presenting the bills on gender equality was being deceptive in the bills. Well Wait!
The MP for Fort Charlotte, who found half a balls last week when he began hinting that as Majority Whip he could not support the constitutional changes in the Parliament.
Now Bahamas Press will behave tonight cause this cannot be the same NDP leader who came into the PLP through the backdoor; when not even Laura Williams knew how in the hell he got in Mama Dem Party.
If Rollins wants to be truthful and HONEST with the public all he has to do is explain to the Parliament who funded his election in 2012 – and from that alone we would know where he really stands on question #4.
We say to the MP for Fort Charlotte we in the public ain't fool – Find some 'Mussle and Guts' and speak what is really on ya mind.
I warned yinner before – CHRISTIE WILL Politically BEHEAD YA! Just as that last Papa Clown!
We report yinner decide!