If Ingraham's man was Cargill then Christie's Choice is Bethel for NIB – Appointee set to be announced…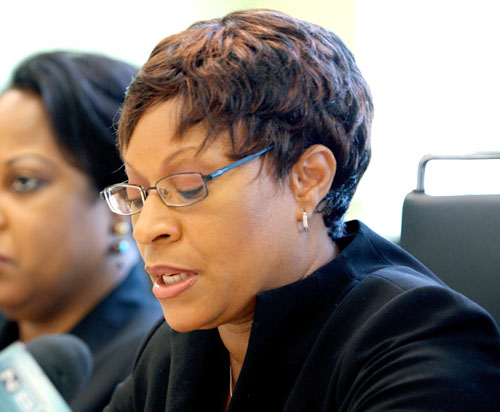 NIB is now headed in the RIGHT DIRECTION!
Nassau, Bahamas — The Christie Cabinet is set to announce former BTC Board Member and former legal counsel for NIB, Rowena Bethel, as the new Director for the National Insurance Board.
Bethel will replace former disgraced NIB Director Algernon Cargill, who following an internal audit was terminated by the Board.
The auditors were called into NIB after the Moss Board issued a letter to Minister Shane Gibson recommending termination of the NIB Director, following evidence of a conflict of interest arising from NIB's rental of an apartment owned by the brother of Cargill. But in addition to the Conflict of Interest the auditors also discovered Algernon Cargill – the director himself – was the vice president of the company which owned the rental complex.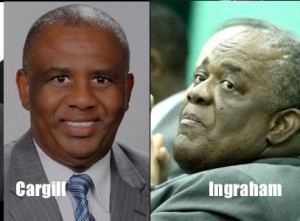 In addition to all this the Audit confirmed that Cargill increased his salary from 148,000 to 171,000 again without any documentation of approvals by the Minister for NIB – former Prime Minister Rt. Hon. Hubert Ingraham. And granted himself along with executives hefty bonuses that were also never properly authorized. IN SHORT – PLENTY THIEFIN WENT DOWN AT NIB!
NIB has been the topic of national discussion since June of last year and now finally the social security agency is headed in the right direction.

Bahamas Press applauds the appointment of the new appointee, who we know, has a mind that is sharp, current and ticking. Bethel is methodical and could sense trouble from miles away.
She is an appropriate selection by the Christie Cabinet.
Bethel formally served at NIB during the days of Lenox McCartney, and served at the Board during its critical development stage in the nation.
And while Bethel goes in, we can now confirm former HR Richenda King is out. The Board terminated her last week Thursday following a resolution. According to our intel – she will take NIB to court – but we hope she have plenty money.
All we at BP says is this; There is More to Come.
We report yinner decide!
Check this out – After issuing license to all those gaming houses the FLIP – FLOP Ingraham told the Bahamian people vote NO – Laughable – HE CALL THEM ILLEGAL BUT HIS GOVERNMENT ISSUED THE LICENSES and created the lawlessness in Gaming!