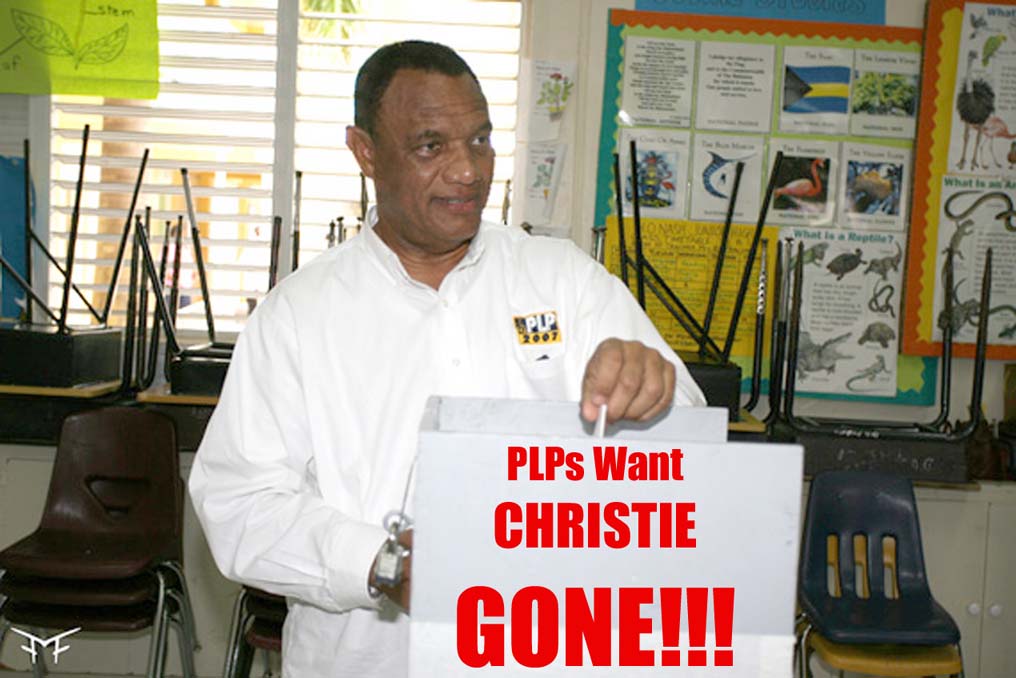 Christie and His SPITEFUL Diatribe on ZNS Tuesday Night!
Nassau, Bahamas — Bahamas Press finds its nauseating, inextricably sickening, and wickedly disgusting to see Perry Christie, the PLP 'PUSSY CAT' across the flat screens today being interviewed on ZNS attacking members of his Party while airing the PLP's dirty laundry. Jerome Sawyer of ZNS had an exclusive with him on Tuesday night.
Let us honestly say at the outset we were upset, disgusted and inhumanely angry to see Christie on TV! How could this DAMN PUSSY CAT find his tongue to attack and insult young PLPs, but cannot lift a whisker to attack Hubert Ingraham or the WUTLESS FNM?

How could he so quickly find ZNS to talk about Raynard Rigby, Paul Moss, Kenyetta Gibson and others but cannot lift his heavy tongue to speak against Ingraham; the man who continues to drag PLPs one by one before the courts?
How could he find his the time to be on JCN, Issues of the DAY, and ZNS to cuss and threaten PLPs, but couldn't lift a paw to make a statement when more than 20 boys at the Eight Mile Rock High School were molested? Children, you would remember, who were being raped by a clandestine pack of pedophile lovers. Did Christie find ZNS as leader of the opposition when a teacher committing those heinous crimes? NO! Crimes committed against children. No one heard from Christie then. The WUTLESS FNM government allowed Andre Birbal to walk scot-free out-of-the country. They never pursued JUSTICE FOR THE CHILDREN! Can someone please tell BP WHERE WAS THE PUSSY CAT THEN?
How could he find ZNS and JCN and Citizen Jungaliss blogs to spew his diatribe against members of the PLP now, but could not say a DAMN word when Ingraham placed the largest tax increase on those who struggle in the country? Why Christie could not find Jerome Sawyer then? Someone speak to us PLEASE!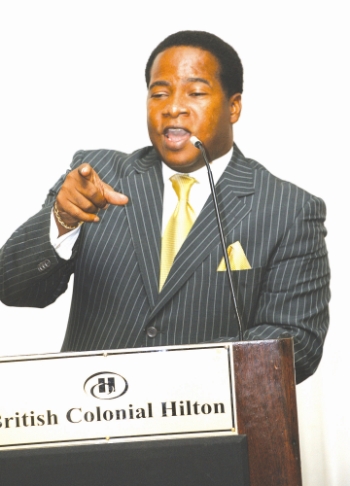 He could not speak then because he is a TRAITOR! A FAKE! A DAMN PUSSY CAT WHEN IT COMES TO INGRAHAM! He could not do it because he is A NOT PLP! And he can get away with this because there are many in our country that forgets his LAZY, SLOW, LATE AGAIN WAYS! EVERYONE but Bahamas Press! [BP Anniversary FREE PHONECARD PIN:1474 3019 6708 ]
Bahamas Press' deep throat on the Royal Bahamas Police Force has confirmed that another parliamentarian in the PLP will be arrested by Ingraham's Gestapo Police Force. This breaking new information, which came to BP on Sunday, once again confirms that the PLP is in trouble and its leader is now attempting to place another nail in the coffin of the Organization by remaining on as leader.
For some months now one by one members of the Christie Cabinet has been dragged before the courts by Mugabe, and not a word of rebuke has come from Christie to Ingraham. This is something else!
Bahamas Press has information that the certificate to arrest for the PLP member has already been signed and will be carried out in the coming days. This move by Ingraham will set a SERIOUS PRECEDENT! It would mean that members of the FNM should also be held to account to the same standards. But we know with Christie at the helm he will apply no pressure on Hubert. When it comes to dragging PLP before the courts, Christie says nothing or he will throw that member quickly under the bus as he did with his hand picked treasurer, Sidney Cambridge.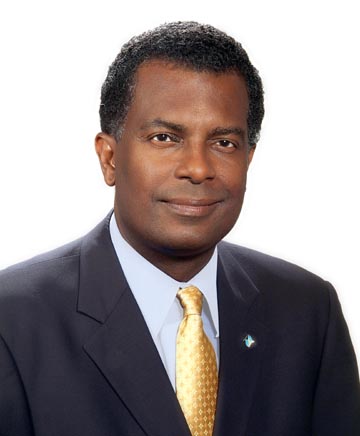 As we warned in our story on BEC disconnections early this summer so likewise we invite you our loyal readers to listen out for the arrest of another PLP. AND DO MONITOR THE PUSSY CAT's ACTIONS!
This coming OCTOBER, however, in less than 20 days, PLPs will converge in the GREATEST POLITICAL CONVENTION OF ALL TIME! In three days of conclave they will say NO to CHRISTIE! THREE DAYS OF THAT CONVENTION THEY WILL REJECT HIS WUTLESS LEADERSHIP! ON OCTOBER 22nd, Paul MOSS, Fred Mitchell, BERNARD NOTTAGE and ANOTHER DARK HORSE WILL TELL CHRISTIE GOODBYE!
Four BRIGHT, ABLE, INTELLIGENT HORSEMEN WILL LOCK HANDS ON THE FLOOR OF THE PLP CONVENTION! They will together TOPPLE CHRISTIE! Together they shall deliver a 'DEATH BLOW' to the man who was apply described by Kenyatta Gibson as, "Arch-mediocrity, captain of all things small and petty, master of all things which are insignificant and void." They shall together like the four horsemen of the Apocalypse remove the FAKE, LAZY, WUTLESS leader of the Progressive Liberal Party from office! Together they shall bring the first leg of CHANGE to The Bahamas!
The sooner the better! Please, for goodness sakes, would someone in the PLP tell Christie, "IN THE NAME OF GOD, GO!"
GOODBYE CHRISTIE!!!!!!!!! HIT THE ROAD JACK!!!!!!!!