PRESS STATEMENT BY  THE LEADER OF THE OPPOSITION &
LEADER OF THE PROGRESSIVE LIBERAL PARTY THE RT. HON. PERRY G. CHRISTIE PC, MP  NOVEMBER 26, 2009

I have today informed the Honourable Alvin Smith, the Speaker of the House of Assembly that I have appointed the Honourable Member for West End & Bimini Mr. Obie Wichcombe as the new leader of opposition business in the Honourable House of Assembly in place of the Honourable Member for Bain & Grant's Town Dr. Bernard Nottage who resigned the said post in October of this year.
I again, publicly thank the Dr. Nottage for having performed his duties as Leader of Opposition Business in the House of Assembly so ably and diligently.
Now that the Mr. Wilchcombe has been appointed, I have every confidence that the high standard set by his predecessor will continue to be met as the Opposition goes about its important work in the House of Assembly.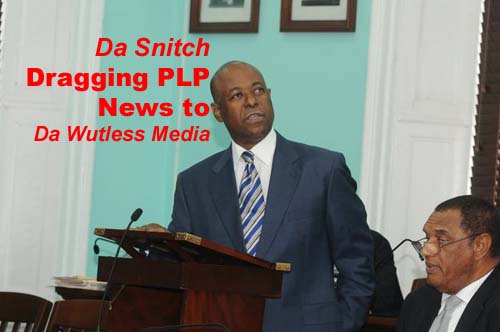 My Party is presently undertaking a series of far-reaching administrative and operational changes involving the assignment of additional responsibilities, especially to our new Deputy Leader, the Honourable Member for Cat Island Mr. Philip 'Brave' Davis who has already been deputized by me to assume a key responsibility for the co-ordination of my Party's preparations for the next General Elections.