Citi working to build a stronger Bahamas!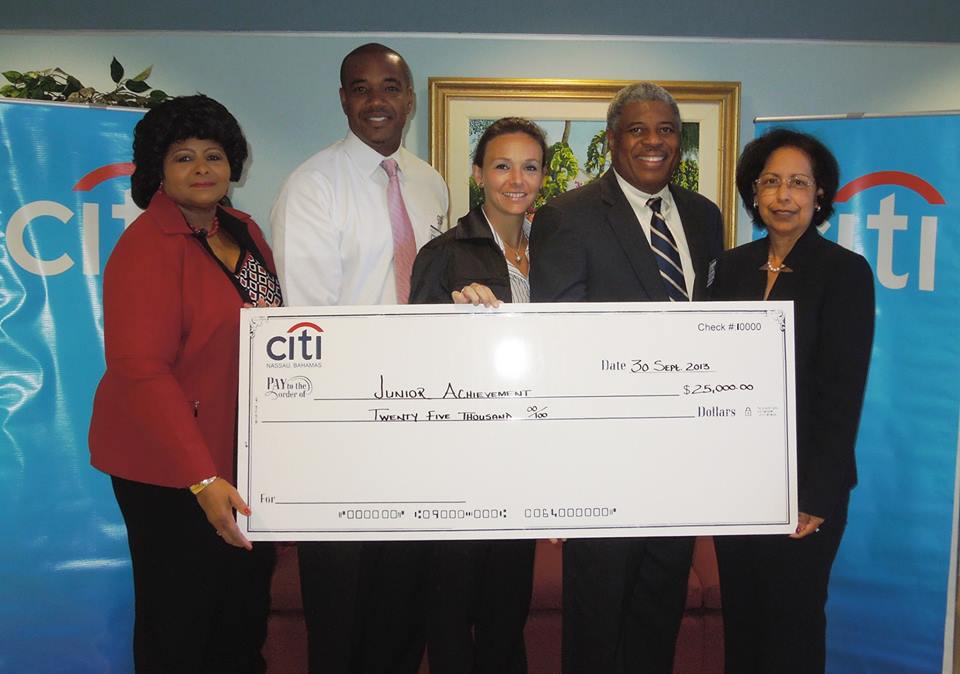 Nassau, Bahamas — The new Junior Achievement Inspire Her programme is for the empowerment and business development of Bahamian women between the ages of 15 and 30 years
Nassau, Bahamas, October 10, 2014 – Junior Achievement Bahamas, inpartnership with Citi, has announced the launch of its new Junior Achievement'Inspire Her' programme, an initiative for the empowerment and business development of young Bahamian women, between the ages of 15 and 30, who are challenged, marginalized and institutionalized.
This new programme aims to help young Bahamian women to maximize their potential of becoming highly skilled and well-prepared for a work environment, while at the same time promoting a spirit of entrepreneurship. Inspire Her is in alignment with Junior Achievement's pillars of entrepreneurship, financial literacy and work readiness, and will focus on providing training from the specific perspective of how the Bahamian economy works, as well as sharing insights on business development and sustainability.
"Our mission at Citi is to enable progress for our clients, countries and the communities where we operate around the world. We are partnering with Junior Achievement through the Inspire Her programme, because we believe in the role women play in contributing to their families' economic growth. The objective of this initiative is to allow these women to receive the training they need to become financially independent," stated Margaret Butler, Citi Country Officer in the Bahamas.
The programme will run from October 2014 to February 2015, with the first "New Venture Creation" conference taking place on October 29, 2014 at the British Colonial Hilton. This first conference will feature several speakers on a wide range of topics including Identifying & Creating Opportunities, Making, Maximizing & Protecting Your Investments and Growing a Sustainable Business in the Bahamas.
Raymond Winder, Chairman of Junior Achievement Bahamas endorsed the programme saying "Junior Achievement is proud to partner with Citi in the empowerment of our Bahamian youth, particularly our young women who we may inadvertently overlook at times given the focus on our young men. Certainly our future well-being as a nation is tied to the success of our youth and Junior Achievement aims to continue to its commitment with regards to financial and economic training."
"This initiative is also part of Citi's commitment to women's economic empowerment and financial inclusion of the communities where we live and work. The success of the Inspire Her programme is therefore very important to Citi and to ensure that we have adequate resources to support this effort, our local Women's Leadership Council Branch has agreed to partner with J.A. in coordinating the events for the Inspire Her Programme." added Butler.
For more information or to register contact the JA Bahamas Office at 677 2992/3 or via email at info@jabahamas.org