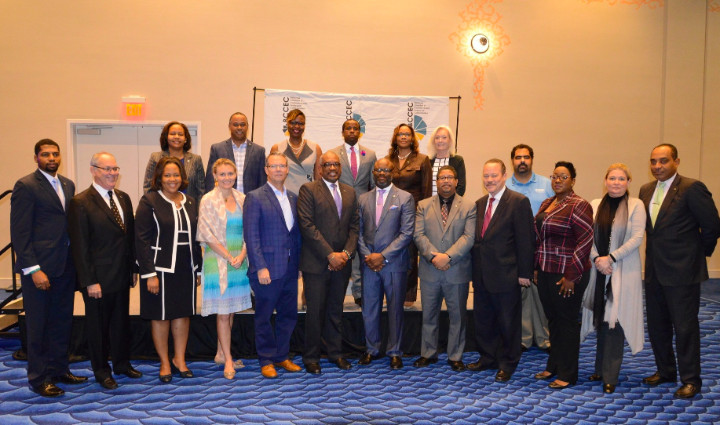 NASSAU, The Bahamas – The Government of The Bahamas has begun to address the infrastructural deficit that is faced in certain areas of the country with regards to education, Prime Minister, Dr. the Hon. Hubert A. Minnis said Thursday (February 1).
The process is expected to get underway in the southwest area of New Providence with the finalization of a commitment to construct a new primary school.
"The Government is actively positioning itself for an aggressive construction and upgrade programme for the public school system, which will better enable learning," Prime Minister Minnis added.
Delivering the keynote address at the Bahamas Chamber of Commerce and Employers' Confederation's Power Breakfast at Baha Mar, Prime Minister Minnis also announced that the new leadership team at the Ministry of Education is addressing the national skills deficit and the critical need to improve sub-standard literacy, numeracy and communication levels.
"The Government recognizes that the education and training of Bahamians are key factors in the progressive and sustainable economic development of The Bahamas," Prime Minister Minnis said.
"Recognizing that staff skills and competencies have a direct correlation with educational results, the Ministry of Education has embarked on the mandatory training and professional development exercise of its entire staff complement.
"The Ministry has also refocused on a specific goal to increase the graduation rate," Prime Minister Minnis added.
The Prime Minister said officials have been working to enhance education via technology and experienced-based learning. As a part of that programme, the government has launched the eLearning Pilot Programme in eleven schools throughout the archipelago.
"The goal of this initiative is to modernize the way Bahamian youth are educated, using tablets for interactive learning and using software that allows parents and teachers to better monitor a child's performance."
Prime Minister Minnis said similarly, the National Training Agency (NTA) is committed to building its capacity and has a number of objectives in mind. These include identifying, developing and promoting industry standards for occupation and training programmes and developing assessment instruments that meet national, regional and international standards.
The objectives also include clearly establishing the NTA as the agency for certification and accreditation of certain skills-based training programmes; preparing and implementing additional plans for workforce vocational training in accordance with national policies, economic need and industry demands, and designing and developing a tracking and monitoring system to measure the results of the agency's activities.
"I ask for your assistance in working with the National Training Agency to help reduce the skills and training deficit in the country," Prime Minister Minnis added.