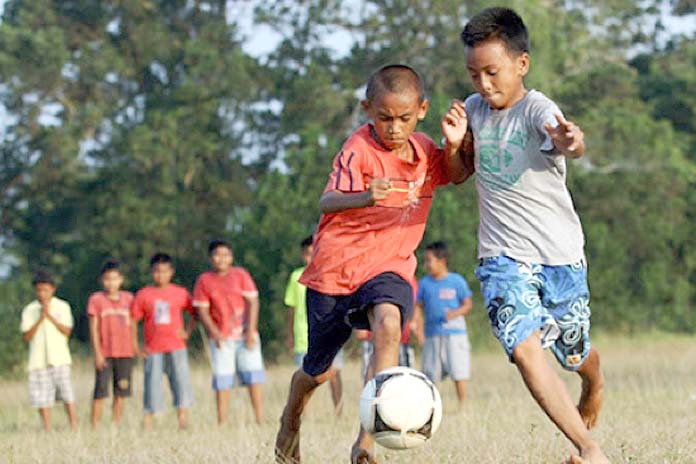 29 July, 2016 – Commonwealth governments will gather in Rio de Janeiro on the eve of the 2016 Summer Olympic Games to push for greater recognition of sport as a vehicle to deliver global development goals, such as on health and education.
At the Commonwealth Sports Ministers Meeting, the government representatives are expected to deliver a powerful statement of intent on how sports policy can help achieve the 2030 Agenda for Sustainable Development, which was agreed by world leaders almost a year ago.
Commonwealth governments, who represent 53 countries and more than two billion people, will also address the impact of doping and corruption scandals on the integrity of sport, and how greater Commonwealth co-operation can address these kind of issues.
In a statement, Commonwealth Secretary-General Patricia Scotland underscored the valuable role of sport in efforts to achieve the 17 Sustainable Development Goals (SDGs) agreed at the United Nations in September 2015, which include ensuring good health, education, gender equality, peace and justice for all. But she warned that growing threats to sport risk undermining its benefits to young people and communities.
"Commonwealth leaders have consistently recognised the potential for sport to be employed as a catalyst for human and social development and to promote respect and understanding," the Secretary-General said. "As we work towards achieving the Sustainable Development Goals it is critical that this potential is realised for the benefit of all Commonwealth citizens. This will require targeted policies and dedicated resourcing focused on enhancing the contribution sport can make to the 2030 Agenda."
"This upcoming meeting is an opportunity for our governments to draw on Commonwealth analysis and guidance, share effective national policy responses and strategies, and affirm their commitment to work collaboratively to maximise the positive impact of sport."
During the Commonwealth Sports Ministers Meeting (8CSMM), the Secretary-General will table policy guidance produced for Commonwealth governments on enhancing the contribution of sport to this global development agenda. This guidance builds on the Commonwealth Secretariat's recent report on Sport for Development and Peace and the 2030 Agenda for Sustainable Development.
The Commonwealth Advisory Body on Sport (CABOS) will also share policy guidance produced for Commonwealth Governments on protecting the integrity of sport. Chair of CABOS, Louise Martin, stated that the ministerial meeting would allow Commonwealth governments to consider proactive policy responses to combat threats to the integrity of sport. She said: "Threats to the integrity of sport contravene the values and principles outlined in the Commonwealth Charter, and undermine sport's potential positive impact on social and economic development. The meeting provides us with an opportunity to identify where further Commonwealth co-ordination and collaboration can add value to global efforts to combat threats to the integrity of sport."
The Secretary-General added: "Building on the work of CABOS, and the distinctiveness of our Commonwealth contributions on sport for development and peace, I plan to recommend to Ministers that eminent individuals and high achieving athletes should be commissioned as Commonwealth Sport Integrity Champions whose role would be to advocate on fair play and ensuring equality, and the protection of children and young people taking part in sport."
At the conclusion of their meeting, which will be chaired by Australia's Minister for Health, Aged Care and Sport, Sussan Ley, Ministers are expected to make a statement that will identify opportunities to strengthen and scale the use of sport as a tool to contribute to achieving the SDGs, and highlight strategies to enhance Commonwealth intergovernmental collaboration to combat growing threats to the integrity of sport.
Experts from the sport and development sectors will make representations to the meeting, including delegations from the Commonwealth Games Federation, World Health Organization, Transparency International, and the World Anti-Doping Agency.