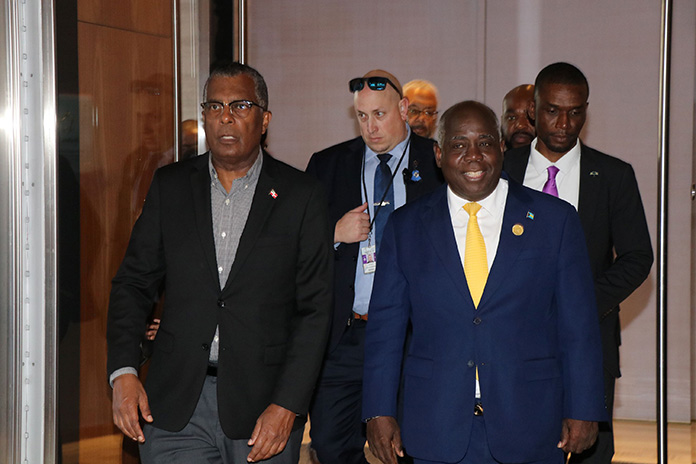 TORONTO, Canada —  Preparations recently wrapped up for the April 15, 2023 opening of the Consulate General of the Commonwealth of The Bahamas in Toronto, Canada. 
Prime Minister and Minister of Finance the Hon. Philip Davis arrived in Toronto on April 14, for the event.  The opening will be held under his and the Minister of Foreign Affairs and the Public Service the Hon. Fred Mitchell's patronage. 
Consulate General, Toronto, is headed by Consul General Al Dillette; and is located in the Yonge Eglinton Center, on 2300 Yonge Street. 
Its coverage will extend to the Canadian Providence of Ontario, Québec City, Nova Scotia, New Brunswick, Halifax, Prince Edward Island, and Newfoundland and Labrador. 
Prime Minister Davis is also slated to attend a special diaspora event that evening after the opening, organized by the Government of The Bahamas, for Bahamian nationals residing in Canada.
According to the Office of the Prime Minister, the visit is a testament to the strong relationship between The Bahamas and Canada, and highlights the Government's commitment to fostering closer ties with the Bahamian diaspora. (BIS Photos/Eric Rose)