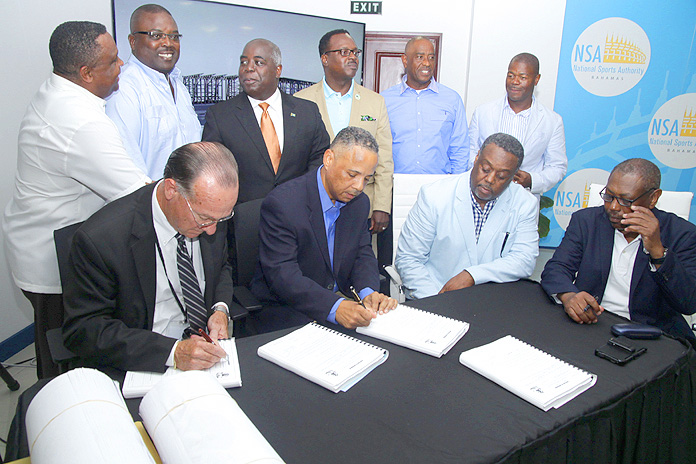 NASSAU, The Bahamas — The Ministry of Youth, Sports and Culture in conjunction with the Ministry of Works and Urban Development held a press conference and contract signing for the Andre Rodgers National Baseball Stadium on Monday, July 18, 2016 at the Thomas A. Robinson National Stadium.
The contract in the amount of $21 million was awarded to Woslee Construction, which was represented by company president, Mr. Ashley Glinton. Work on the structure is scheduled to begin around mid-August. The stadium is to be located opposite Government High School.
Prime Minister the Rt. Hon. Perry Christie said "build a stadium that would leave me in awe as I drive by it." He continued, "something that would say this is a national baseball stadium."
Minister of Youth, Sports, and Culture the Hon. Dr. Daniel Johnson said the stadium would be one of the best in the world. He said the stadium would mean that The Bahamas could host AA, AAA Class spring training and even professional baseball games.