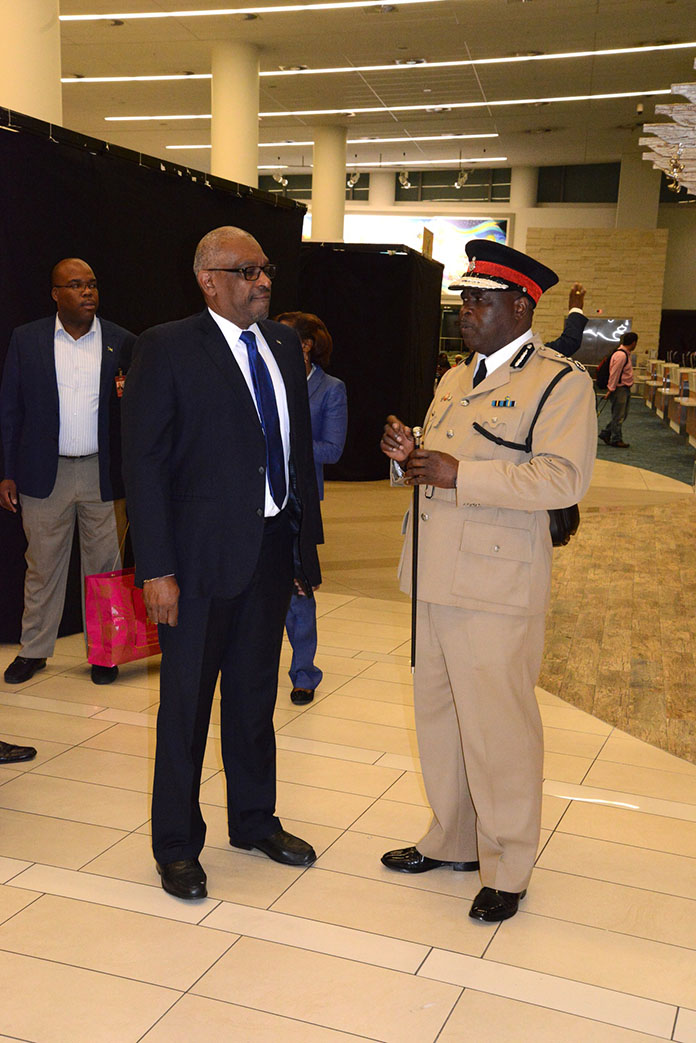 Bahamas Press is reporting that there is a sneaky sergeant and another senior officer that is seeking to remove the officer-in-charge of Exuma.
 
The third person in this triangle is the notorious "sissy" businessman in Exuma known to many as  "Lady G".
Now "Lady G" is the owner of a car rental business in the vicinity of the airport and the owner of several beachfront condos where he lures pretty 'lil' boys continuously. Now we at BP have been monitoring this place for some days and boy it don't look good.
Now the officer-in-charge is hated due to the fact that since arriving to shake up the island he has washed every sign of corruption and shady-ness from the island.
But this sergeant feels invincible due to the fact that he talks with a certain senior officer everyday, as the senior officer is also a native of Exuma.
Many persons celebrated the sergeant last year at his big birthday party, which was allegedly thrown by the biggest drug dealer on the island.
Sergeant is known for his lavish life fueled by corrupt individuals from the east to the west of the island. A sellout from justice!
The other senior police on the island, who should be assisting the officer-in-charge is constantly spotted along with the Sergeant collecting monies from drug dealers.
BP is monitoring these development and we want our COP Ferguson to look deeply into this. There is a need to seriously investigate these two bad rotten apples on the island. BP has more to tell and we warn those two fairy godmothers dressing on parade to leave the decent officer-in-charge alone!
We report yinner decide!