Could the latest Dumb Fire be another desperate move of the opposition or SAVE DA BAYS?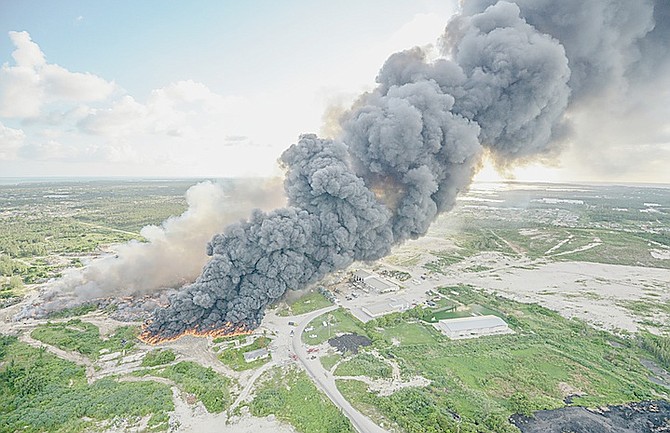 Nassau, Bahamas – Breaking news coming into Bahamas Press suggests that police now have one foreign national who is alleged to have been instructed by the top FNM general tied to the leadership of the party to set the dump on fire this morning.
The illegal, who we cannot call by name at this time, is telling all and, from what we understand, the plot to light the northern end of the dump was designed to, first, anger residents and then, secondly, on the eve of the Bahamar opening, block the world community from enjoying the events. Bahamar is scheduled to open this Friday with a big party on the grounds.
BP has for weeks now been complaining as to how pure jackasses could light fires sometimes miles from the dump to stir anger in surrounding residents. The senior general within the FNM must have known what was transpiring all along. THIS IS NASTY!
Minister for the Environment Kendred Dorsett made a statement on the matter and noted that the actions of those involved were intentional, malicious, proving that this was always political and was intended to try block the opening of the mega resort.
Now we understand why members of the opposition appeared quiet on the fires more than a month ago and its sister company Save da Bays – which is funded by Louis Bacon – came out in protest for clean air recently involving the dump.
Bahamians should rise up against the culprits and nothing should be spared in bringing them all to justice for if only for the people of Jubilee!
We report yinner decide!