STATEMENT FROM THE OFFICE OF THE GOVERNOR-GENERAL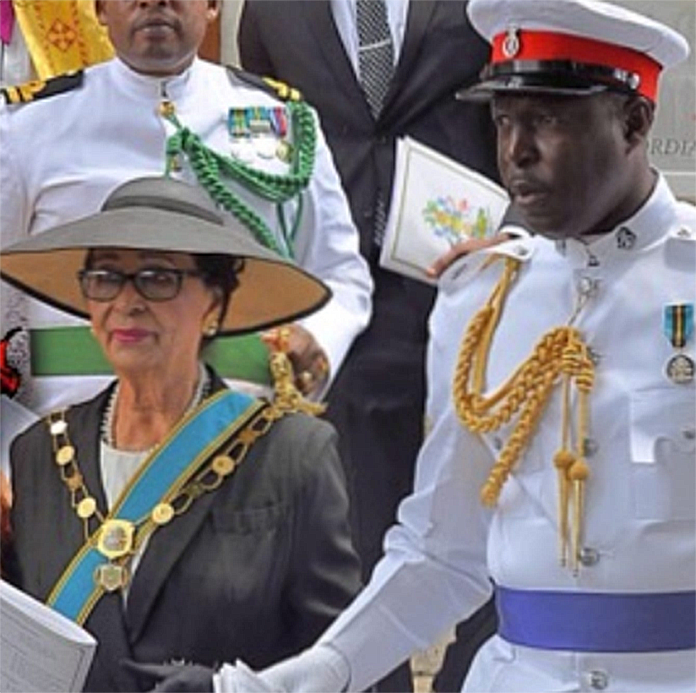 Her Excellency, the Governor-General has been informed of the tragic death of Inspector Carlis Blatch, who has served as Aide-de-Camp (ADC) for the past four years. Her Excellency is deeply saddened by this event, inasmuch as Inspector Blatch worked very closely with her in all State matters.
The Governor-General particularly extends sincere sympathy to Mrs. Crystal Blatch and their children and wishes to assure them of her prayers during this time of their bereavement.
Inspector Blatch has been on the staff of the Governor-General for the past 14 years, serving with distinction as the officer in charge of protocol, then as ADC to the Governor-General. His service at Government House was marked by his expert understanding of the procedures which attend the affairs at Government House, and as ADC to the Governor-General. He always took great care to pass on his expertise to other staff, among whom he was highly regarded. His interactions with the public also made him respected and admired.
In light of this sudden and unfortunate event, the Office of the Governor-General has postponed the ceremonies of the award of Honours scheduled for Thursday 13th September. A new date will be set for these ceremonies shortly, and an official announcement will be made accordingly.