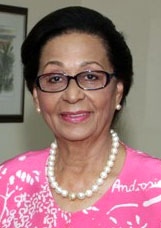 I am deeply saddened to have learned of the tragic plane crash which occurred in Grand Bahama, and which resulted in the death of Dr. Myles Munroe and his beloved wife, Pastor Ruth Munroe, along with Dr. Richard Pinder and other members of Bahamas Faith Ministries.
This event has brought sadness to many Bahamians, and to people across the world where Dr. Munroe's Ministries were well-known and highly valued.
I take this opportunity to extend condolences to the families of all who perished in the airplane crash, and I assure all of my prayers as the BFM Family and the families of those who died come to grips with this sudden and tragic loss.