Bahamas Press believes a Sovereign Wealth Fund must be established to manager all our

natural resources…
But the damn people want Freedom of Information like that ga put money in our pockets!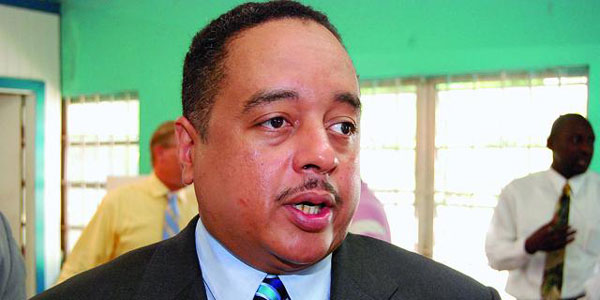 Why yinner think the "PAID LOBBYIST" against the Government don't want us to establish a Sovereign Wealth Fund on ALL NATURAL RESOURCES?
By Kathryn Campbell
Bahamas Information Services
NASSAU, The Bahamas – In pursuit of opportunities to diversify the economy and provide employment, the Hon. Damian Gomez, Minister of State in the Ministry of Legal Affairs, called for consideration of natural resource legislation.
In his presentation to the House of Assembly on the mid-term budget, Minister Gomez noted that recent snowstorms in North America made roadways impassable. He pointed out that without the use of salt extracted from saltpans in Inagua, the economy and entire eastern seaboard would have been shut down.
Noting that salt has over 14,000 commercial uses, Minister Gomez said technology is now available that provides an option to the act of raking salt.  He questioned why The Bahamas has stopped this industry.
"Morton has provided us with a clear example that it can be done from The Bahamas," he said. "They have provided the model. We have a history in salt extraction and our investment policy under the Industries Encouragement Act could facilitate the expansion of that industry.
"Climate change has provided an accessible industry for us to exploit as a Commonwealth. Indeed the royalties from salt extraction could potentially be in the millions if we looked at it properly," said Minister Gomez.
He said aragonite, forestry, the maritime sector can be clustered to give access to diverse economic offerings which can stimulate the economy, provide employment and assist in developing the Family Islands.
"I strongly advocate for natural resources legislation that would allow us to strongly develop these sectors from niche market products to industrialized production," he said.
Minister Gomez reflected on records that indicated that as far back as 1670 The Bahamas had a history of salt production in Exuma, Eleuthera, Ragged Island and Inagua.
"I would venture to say back then that all of the islands had some sort of salt extraction going on in them and all such operations paid royalties to the English Crown. Yet mysteriously after Independence we stopped salt production albeit for one company which continued to produce salt for export.
"I am not trying to disparage Morton Salt," he said. "Indeed Morton has been a partner in the development of the island of Inagua, but what I am saying is that what they are doing in Inagua is not unique in The Bahamas. The technology of today makes it an incredibly accessible industry for The Bahamas. If over 200 years ago slaves could go into the salt ponds, rake salt and make enough for the prospectors to pay the crown royalties, then why can't we joint venture with companies to build The Bahamas as a giant in terms of salt mining?" he put forward.