Statement from the Office of the Leader of the Opposition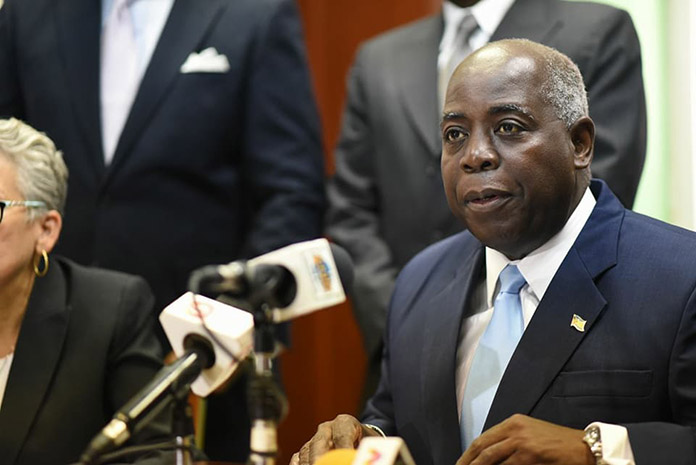 Today's headline story in the Nassau Guardian shows that the Finance Minister and his colleagues in the FNM deliberately created higher unemployment in The Bahamas to fulfill their political agenda.
At the same time as they have agreed that what they have done since coming to office will raise unemployment, they now want to blame the PLP. This is part of the FNM's pattern of behavior: blame everyone except themselves. Let me make it clear, the FNM is the Government. The FNM must accept responsibility for the higher rate of unemployment.
The record is clear that in May of 2012, the PLP inherited an economy where unemployment had doubled under the FNM. The now Prime Minister, then Leader of the Opposition Hubert Minnis, said the FNM had left the economy in a wheel chair. In five years under the PLP unemployment was reduced to single digits with 39,505 jobs being added to the economy. The PLP left the economy on its feet. We built a firm and solid foundation on which to build.
The successful completion and opening of the Baha Mar Resort that has created some 5,000 jobs was vigorously opposed and undermined by the FNM. The PLP's labour policy of regularizing contract workers in the Public Service was unceremoniously cancelled by the FNM. The Revenue Enhancement Unit within the Department of Inland Revenue in the Ministry of Finance was all but gutted and staff sent home. There is therefore little wonder that VAT revenue is down and the PLP publicly questions a connection between the two.
At every turn it appears this FNM is undermining the economy of this country. They tried to hurt it while they were in Opposition and they are now hurting it as the government. They are totally responsible and culpable for any spike in unemployment and the PLP rejects the laying of any blame on this matter.
Shame on them.
End