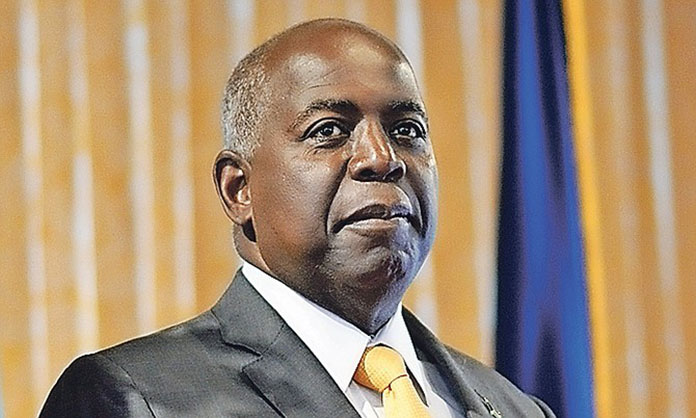 Nassau – In little over a year, the country has descended into the "worst of times" says Opposition Leader Philip 'Brave' Davis, citing the 2018/2019 Budget, as proposed by the FNM Administration, as the worst budget ever brought to Parliament in a post-independence era.
Davis said the present government cannot point to a single Foreign Direct Investment of any note to the economy. Additionally, the hurricane restoration programme is no where to be seen as all of their 'sweet promises' to the people of Ragged Island and other affected communities remain just that, empty promises.
"Yes these are the worst of times….the Minister of Finance and his top officials and Cabinet as a whole, have no idea of what a budget is supposed to do, " Davis said. "I can say without equivocation that this is the worst budget ever brought to this House in the post-independence era. It is incoherent, it is inconsistent, it does not follow any framework and worst of all, it seeks to inflict pain and suffering on the Bahamian people."
Davis reminded Parliament on Thursday that the PLP government was satisfied that the VAT revenue enhancement measures left in place and a pro-growth economic strategy were sufficient to defray the government's day to day operations.
He noted that with the opening of Bahamar, the sale of the Lucayan hotel complex in Freeport, plans for a cruise port project in East Grand Bahama, the Ocean Day development and the Sovereign Airspace Management Agreement, there was no need for a hike in VAT.
"It is merciless in its treatment of our Bahamian people and I predict that it will prove to be a failure and push our country into a period of austerity," he said. "In truth, it is the age of foolishness and the epoch of incredulity. "
Regrettably, Davis disclosed that all of the projects and developments left by the PLP administration in 2017, has in some way been neglected, and in his opinion must be concluded by the present government to assist with higher rates of unemployment, economic growth and improved tax revenue performance.
"We built a strong and firm foundation of progress…..only mismanagement of this economy would prevent this country from a successful economic recovery and prosperity for our people" he said. "With this budget, the fiscal experiment by this government has failed and they must change course."
To date, under the FNM governance he said, nothing much has happened as the Lucayan hotel complex remains closed and yet to be officially sold. Furthermore, there has been no mention of the status of any of the aforementioned projects and developments.