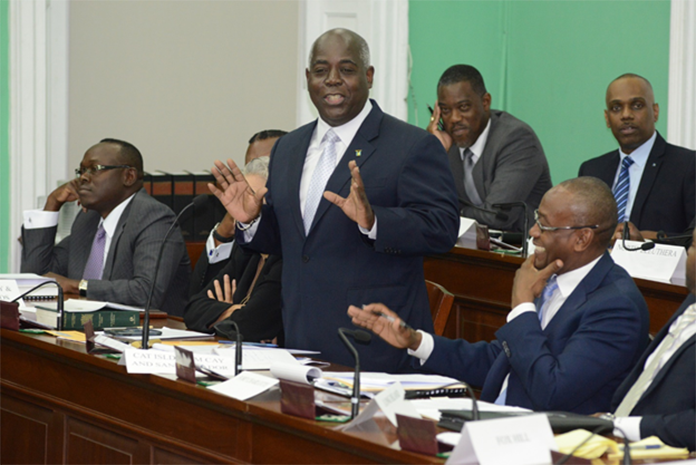 Nassau – PLP Leader Philip 'Brave' Davis, while expressing a keen observation of the newly formed 'White Paper Policy' is asking the FNM government to explain what they will do to prevent the result of an obvious loss in revenue to the Public Treasury once tax concessions are given.
The government, he said, must see that this policy, as envisioned by them, will result in gentrification of the Over the Hill areas. He explained to the media attending a recent press conference meeting that because there are high levels of unemployment in those areas, he wonders if the government will address how they will deal with the concerns of the poor, who may have to move out once those communities undergo physical changes.
"Where will they go, how will they afford housing and who will pay for them," Davis said. "At the very least, this policy should answer basic human rights questions."
Calling the White Paper Policy a "hugely ambitious project," the Opposition Leader revealed his disappointment in its seemingly discriminatory exclusion of businesses such as web shops and liquor stores, which he said are in the physical perimeter of the Over the Hill communities.
"……and might be illegal, therefore subjecting the government to be legally challenged," he added. "Why not have these business instead of being discriminated against, contribute to the community in some meaningful way as an alternative."