FNM held a rally in a room as supporters abandon the FNM!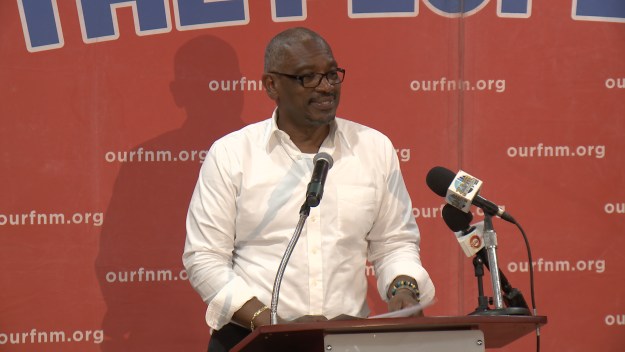 Nassau – With pages in the newspapers this morning following a rally inside a room at the Free National Movement headquarters last evening Prime Minister Hubert Minnis celebrated his party's victory with no real record to show.
The country is approaching a "massive" $8 billion debt according to Deputy Prime Minister Peter Turnquest said on Thursday evening, casting blame on previous governments for the financial situation.
But since coming to office the FNM has borrowed a whopping $1.7 Billion with almost nothing to show for the massive loans.
Turnquest continued his explanations last evening for the bloated borrowing. Back in June told Parliament back of 2017 he reported that the cupboard was bare and so there was no money. So how did he find room to boworrow over $1.7Billion?
He said, "So another $400 million to pay off bills we found in the drawer when we arrived on day one, and these weren't bills we could spread. They were demanded right then. People who worked had to be paid right then and there. They made no provision to pay. The remaining $322 million went to this year's current deficit and that money wasn't our budget. It was the budget we found in place."
One year later and according to the Department of Statistics unemployment is up with some 2,500 having lost jobs since the FNM was elected one year ago.
We report yinner decide!