LPIA is not the place to bring drugs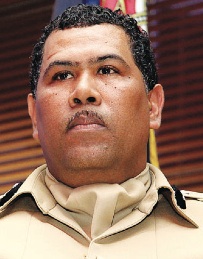 A 19-year old male pilot and two other males ages 28 and 39 years are in custody after they were arrested for possession dangerous drugs on Wednesday 6th November 2013.
According to reports, around 1:00pm, officers from the Drug Enforcement Unit (DEU), acting on intelligence, went to LPIA where they conducted a search of a private charter aircraft that had just arrived from North Andros. During the search of the aircraft, officers uncovered a black travel bag containing twenty-six pounds (26lbs) of suspected marijuana.  The three suspects were then
taken into custody.  The estimated street value of the drugs is twenty-six thousand dollars ($26,000.00).