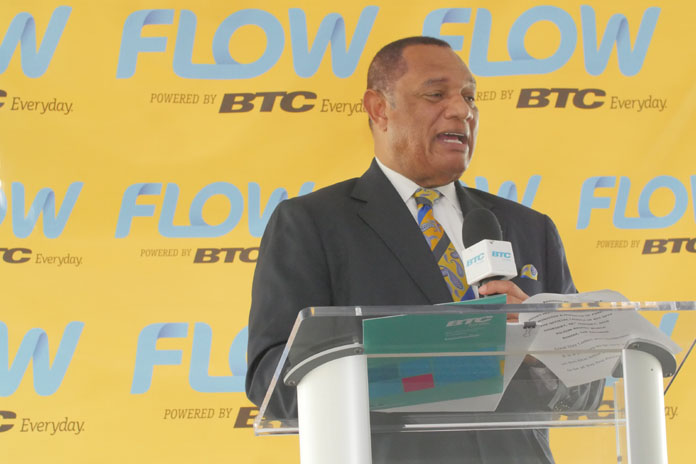 Bimini, Bahamas — BTC held a special reception yesterday, in Alice Town, Bimini, to officially introduce FLOW TV to The Bahamas. The company launched IPTV services on the island, in 2014, but has since partnered with FLOW TV, the Caribbean's leading paid television service provider, to offer customers the very best television experience possible.
At the event, Prime Minister, the Rt. Hon. Perry G. Christie, gave remarks, and noted BTC's commitment to not only providing television services, to all Bahamians, but also new and innovative technology to Bahamians, around the entire country. Prime Minister Christie commended BTC, and encouraged the company to remain steadfast in its contributions to making New Providence one of the first smart cities in the entire Caribbean.
Dozens of happy Flow TV customers attended the special reception, and noted how pleased they are with the service.
Flow TV will continue to move forward with its nationwide rollout, with Inagua and Cat Island being the newest islands to experience Flow TV services, with extremely positive results.
Inagua Flow TV tester-turned-customer, Josett Pinder, said that BTC's FLOW TV service was much needed in her neighborhood. "Where I live, we didn't have cable TV at all," she said. "For ten years I had nothing but DVDs so I am really pleased not just to have the service, but that the audio and video are so clear. I have been really happy exploring the features and all of the channels. I trust BTC; they come through for us often and they have again. We are pleased and excited to be one of the first islands to have FLOW TV."