BREAKING UPDATE ONLY BP CAN REPORT >>>> WUTLESS MEDIA asleep on the JOB once again and are busy planning another YELLOW JOURNALISM  attack on the Christie Government…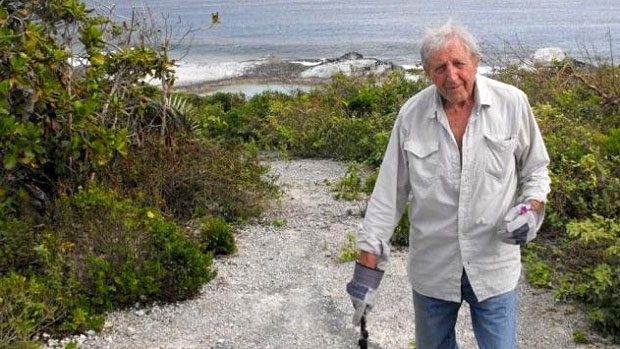 Long Island Police needs a shake up from the TOP DOWN! EX-CON Moses Morris was allowed to wreaked havoc on the island and police stationed in the community did not a damn thing!
Clarence Town, Long Island – While every media house in the country was doing the one-drop over the Easter weekend, only your BP was on the job informing you and arming you with information of what is happening in the country.
Perhaps, if members of the wutless media were interested in giving information and not just attacking one political party while following another, they would have some interest in what went down in Long Island last week Thursday. DEY WUTLESS!
BP has identified Thursday's victim in that horrific stabbing in Clarence Town to be a British Columbian doctor with a distinguished medical career: Geoffrey Harding, 88.
Harding was vacationing on the island at his home when the unthinkable occurred.
Police, we can tell you, have notified the family, informing them that Dr. Harding was killed following a home invasion robbery the previous night.
Son-in-law of Dr. Harding, Thor Pruckl, told the press, "He was an exceptional person, very caring, and there wasn't a wicked bone in his body. [an] incredibly nice person. To have something like this happen to him here is despicable."
BP has learnt Harding regularly visited Long Island since buying property there in the 1960s.
Harding's family said, after starting a practice in rural Saskatchewan, he worked in Vancouver, on Gabriola Island and in Northern B.C. He only retired in the past decade.
BP told readers yesterday how 43-year-old ex-con Moses Morris is being held in connection with this and other incidents of break-ins on the island.
Morris had served 19-years in Fox Hill following his November 4th, 1996 conviction of manslaughter and causing dangerous harm. He was recently released from prison.
We report yinner decide!