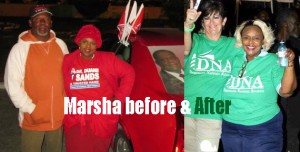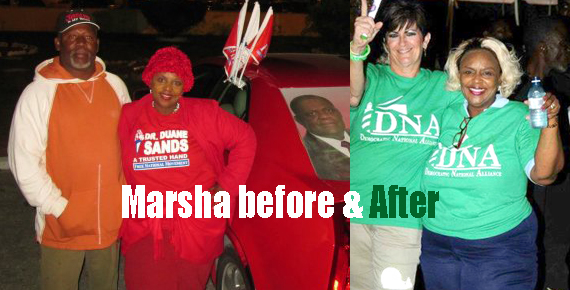 Nassau, Bahamas — Sources deep in the FNM have told BP that Minister of National Security Alton Tommy Turnquest and MP for Mount Moriah in whose Constituency Marsh Thompson resides is very shocked, bewildered and became soak with sweat upon finding out that his DNA opponent Wayne Munroe aka One Million Dollar Man was able to influence his top General in Millennium Gardens to abandon the FNM.
It has been reported that Turnquest is very angry with Thompson as she is well known in inner circles that Tommy has been very generous in assisting her with mortgage payments, etc.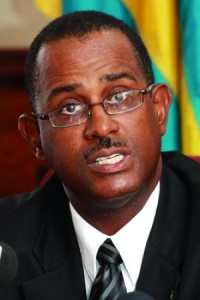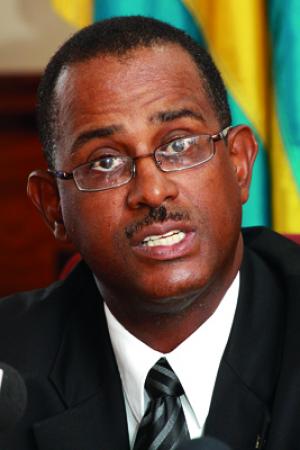 Further sources in the Ministry of Tourism have informed BP that one can only assume that because of Marsha's close ties with Minister Tommy Turnquest that his colleague the Minister of Tourism and Aviation Vincent Vanderpool Wallace and other officials in the Human Resources Dept turned a blind eye in allowing Marsha Thompson to be paid full salary despite her absence from work in well over a year.
BP asks how many more FNM Generals are receiving full salaries and not reporting to work? Marsha Thompson being paid and not reporting to work is a very serious indictment of Hubert Ingraham FNM Government who continue to recklessly spend taxpayers limited resources without receiving value for monies spent whilst some 38,000 Bahamians are jobless, thousands living without electricity, and thousands who have lost their homes.