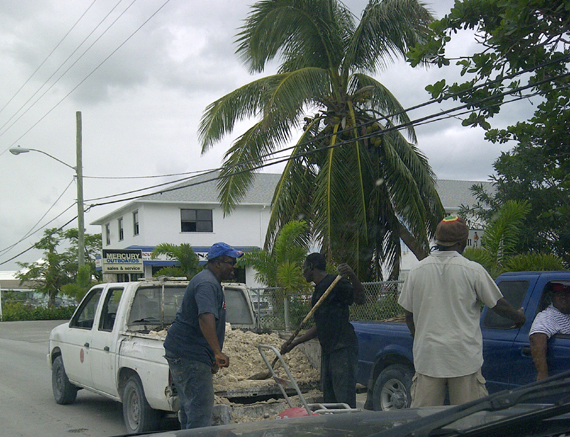 South Abaco, Bahamas — As we told Roscoe Thompson III, yes the man who was FNM all his life, we ga show him who is man when BP pollsters land in South Abaco this week to conduct election polls in that constituency. You see, it is people like Roscoe Thompson and Edison Key who have been in the places of power for a long time now and its time to send them both packing.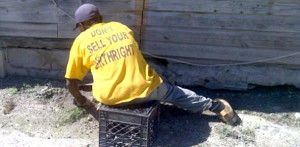 While Papa was in power for the past 15 years it is people like Roscoe and Key who have been the beneficiaries of the FNM government. They granted themselves all the contracts and hogged up much of the business opportunities in South Abaco. And so when Bahamas Press ground team land in that constituency this week, we will be merciless to the likes of Key and Thompson.
Yesterday our advance ground forces landed in the South Abaco and beginning today a two man team will start in Moores Island and then move on to Sandy Point and then onto Crossing Rock. At this point we will give our assessment. And then we will proceed up to Marsh Harbour. We will then move into Mr. Thompson's Shopping Centre where we will setup right in front of the entrance and exit to allow voters to participate. We hope both Key and Thompson will gather potential "Bahamian voters" for our assessment.
Meanwhile, before this writer is scheduled to arrive in the constituency, look at what is happening down in South Abaco right now. Now get this, Papa is having South Abaco pot holes filled with fill instead of tar, while his hometown Coopers Town in North Abaco just had their roads redone with 6 inch thick tar. Coopers Town also has new side walks that a car can fit on.
Next week, BP's advance team will also move into the North to see how PLP candidate, Renardo Curry, is doing.
Schooner Bay here we come!