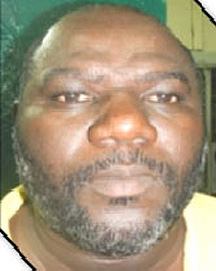 Nassau, Bahamas – Drug suspect Sherlin Woodside who has been on the run for a year after he jumped bail after being charged in a major drug case, was arrested by officers from the Drug Enforcement Unit (DEU) on Sunday 27th March 2016.
Reports are that shortly after 10:00am, officers from the Drug Enforcement Unit acting on intelligence went to motel located at Okra Hill, where they found the suspect hiding. He was arrested and taken into custody.
DEU Officers also arrested the wife of the suspect at the motel for Harbouring a fugitive.
The suspect was granted bail for possession of dangerous drugs with intent to supply, however, he failed to attend court in March of 2015 for trial.
POLICE ISSUE EASTER HOLIDAY WARNING TO MOTORISTS
POLICE are appealing to all road users to exercise extreme caution and extra care when driving over the Easter Holidays.
Police message to drivers and riders is very simple.
If you speed, drink and drive, fail to wear your seatbelt, drive carelessly or dangerously, you run the real risk of killing or seriously injuring yourself, your passengers or some other innocent road user.
Everyone must take into account increased traffic levels over the holiday period and heed the road safety message.
Police will continue enforce the laws to make our roads safer, but the police role is very much secondary. All road users have a role to play in preventing deaths and injuries on our roads.
All police ask is that drivers slow down, do not drive after drinking, always assign a sober driver, wear a seatbelt and drive with greater care and attention.