Tough letter sent to education for help!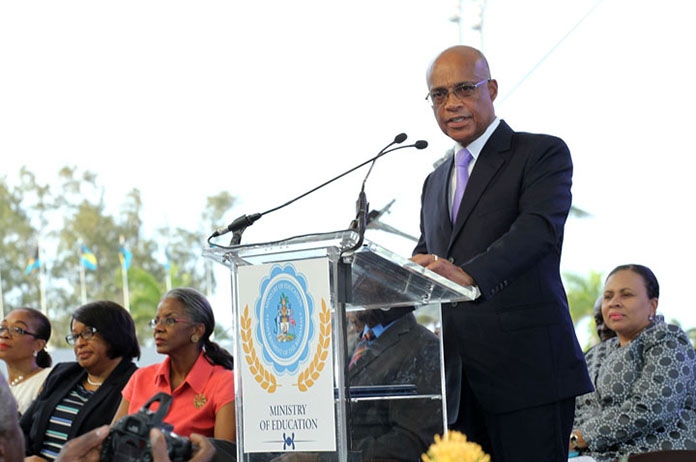 March 6th, 2018
Mrs. Donella Bodie
Permanent Secretary
Ministry of Education
Nassau, Bahamas
Dear Mrs. Bodie:
We at the Education Loan Authority (ELA) are coming to you for help.
At the present time the current work condition is at an all-time low due
to poor leadership from the current and previous Chairmen.
Prior to their arrival under the former leadership of CAO Howard Bastian morale was very high, collections were high and he treated us with respect. We never took his kindness for weakness and always adhered to the rules and regulations of the ELA. As a transformational leader he welcomed and valued communication from all levels of his team.
Despite the leadership change we were still optimistic about the future of the ELA. Upon the arrival of former Chairman Michael Foulkes, the work environment changed drastically. We began to notice cruel behavior and unfavorable working conditions; for example, the office temperature. He insisted that the temperature stay at 78 degrees and told us to bring a fan if we wanted it cooler. Furthermore, he unplugged the water cooler and told us to drink it at room temperature to save electricity. As a result of this behavior, office morale declined.
When Chairman Emmanuel arrived, we had high expectations for a better work environment. She provided us with high hopes and we were all hoping for a boost in morale. Unfortunately, expectations were not met! We began to notice the extreme change in her attitude. She began to shout at us and treat us like children. Her leadership style is beyond deplorable.
She lacks common curtesy, and shows no form of respect to her subordinates. She does not allow us to enter the second floor without permission– specifically during the hours of 9am-9:30am when she is conducting her personal devotions. She would constantly tell us that she can fire us at any time, and repetitively remind us that she is the Executive Chair. At this point we feel threatened.
She is extremely unprofessional and has no interest in learning the fundamentals of the organization and lacks the ability to communicate effectively. Despite the fact that the staff is fully knowledgeable in the business, she does not seek advice or information to gain any kind of experience. She made critical changes within the organization that resulted in a decline of collections and we feel as if she does not even care.
We are concerned that she hired new persons who add no value to the organization. For example, she hired her personal driver who she gave access to the company vehicle at his own convenience and at ELA's expense.
Furthermore, we noticed that she has the new staff conducting her personal MICAL business at ELA's expense as well. As staff who once enjoyed working here, our morale is at its lowest and we are very concerned that the business is going in the wrong direction due to poor leadership. We understand that coming into a new environment is difficult; however, we feel as if she is not even willing to learn the business or show respect to gain respect. Her lack of knowledge, her incompetence, and her nonchalant attitude simply makes a toxic environment. We are no longer happy to come to work, and we feel as if we are walking on egg-shells in the office. There is no form of proper communication and we are apprehensive to speaking up.
Madam P.S. Bodie, we are desperately seeking for a positive change to get ELA where it once was – PLEASE HELP!
Best Regards,
ELA Staff