Young man tells BP he appreciates what the Lord has done for him!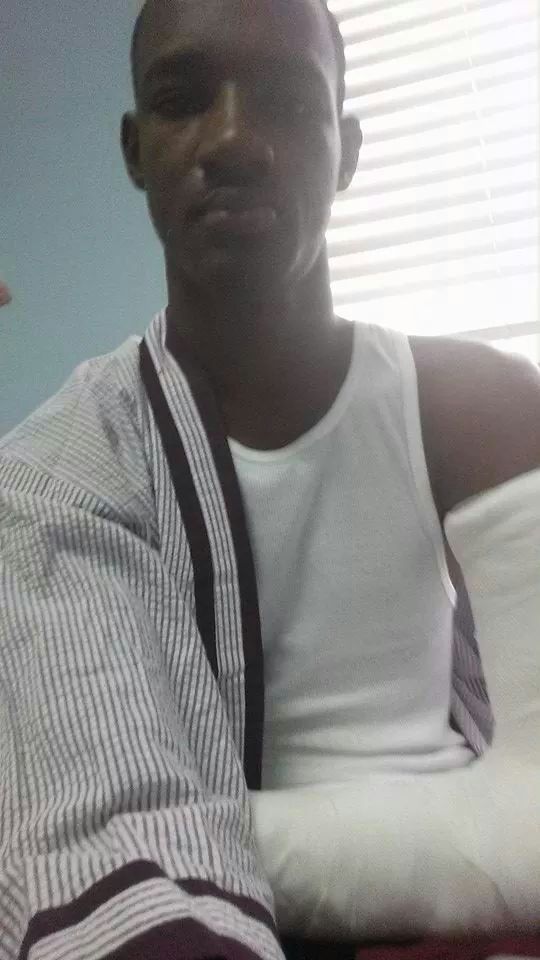 Nassau, Bahamas – All will not be lost and, more importantly, GOD is still in the miracle working business and BP was there to hear the testimony!
With all the satanic devils and their evil workers trying to snatch the souls of Bahamian men, we at Bahamas Press wanted to give an update on Mr. Miracle, Shavaldo Nixon.
He, you would remember, was that young man from Eleuthera who fell asleep at the wheel and whose car looked like a cut up giant size tuna can.
We made it past tight hospital security and those long lines during visiting hours and met this young man at his hospital bed giving a mighty shout and praise offering for his great miracle. 'To God be the Glory'!
"I just came out of surgery; my arm gradually is back where it's supposed to be," Nixon testified today.
"Oh, Lord, I just pray for a speedy recovery. And I appreciate the Lord what He has done for me in and out of surgery. I am in pain, but I know it will soon stop," he added.
He-heyyy! Our newsroom felt that Hallelujah! Let us celebrate a spared life. Amen Bro. Nixon!