Five Cubans Escape Detention – OR WERE THEY RELEASED?!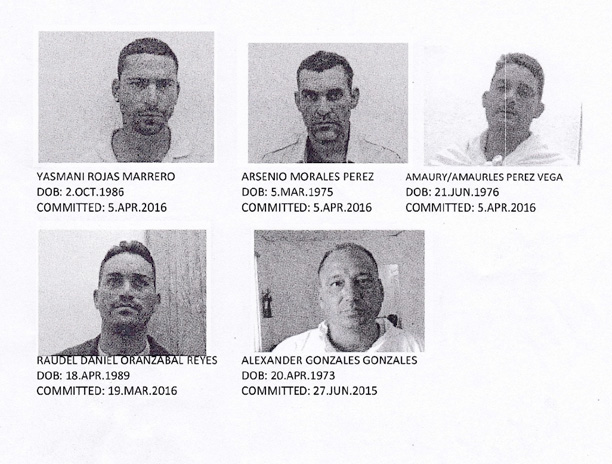 Nassau, Bahamas – The Department of Immigration wishes to inform the general public that five (5) Cuban nationals escaped from The Bahamas Immigration Detention Centre, Carmichael Road.
The Cuban nationals: Yasmani Rojas Marrero, Arsenio Morales Perez, Amaury/Amaurles Perez Vega, Raudel Daniel Oranzabal Reyes and Alexander Gonzales Gonzales escaped from the Centre arount 10:00pm on Saturday 9 April, 2016.
Every effort is being made to recapture the escapees.