What was McCartney's involvement with the LOI Scandal with STELLAR WASTE? How was that document generated?!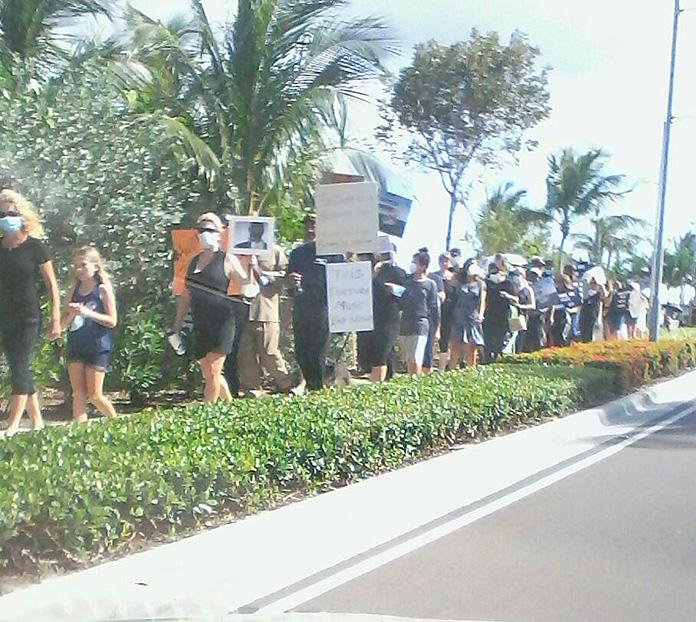 Nassau, Bahamas – At the New Providence Church today DNA supporters in the majority [white residents] were asked to join a march against the burnings at the City Dump.
Bahamians must note dump has been burning for more than 20 years. There have been plenty changes at the site where some persons were forced to move off the dumpsite and have been creating problems by setting fires.
Branville McCartney, who sparked this protest, lives overlooking the dump, and so, even if the fires didn't get to him, the smell of the area should!
So what is the point?
McCartney must explain to the Bahamian people what was his company's role in the Letter of Intent SCANDOL signed by the new FNM MP Renward Wells? Was his firm involved in that exercise? And was it then and now the firm on record for Stellar Waste, which was embroiled in that SCANDAL? Inquiring minds want to know.
McCartney, just days before the last fire, was scene suggesting a facility should to be built at the City Dump and guess who showed up to assist the press with commentary? JP Michelson – the same man who work for Stellar Waste and the individual in the middle of the LOI. Things that make you go hmmmmm!
The point here is this; Save da Bays and now its new group the DNA we know will go to the end of the earth to destabilize the Bahamas for their own selfish political agenda!
We advise them to CARRY ON SMARTLY!
Stay Tuned!