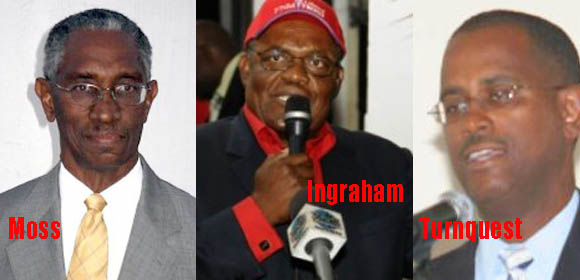 Freeport Grand Bahamas — Bahamas Press has learnt that more sick people are massacred by ZNS today. Donna Hall another victim of the death chamber is another cancer patient sent home by Tommy Turnquest. Anchor Christine Pinder, who is home sick also today, received her termination letters [DEATH WARRANT].
Hubert Ingraham sent home Cancer Patients during the International month for Cancer Victims. Erris Pratt was the first Cancer patient to go this morning at the BCB northern service.

Tommy Turnquest and the INFIDELS Hubert and Micheal and the entire Cabinet of the Bahamas we pray a thousand deaths! We pray eternal DAMNATION ON THEIR wretched souls. They are Heartless, Shameless, 'Wutless' downright COLD and NASTY!
We recall the words of Jesus our Lord and Saviour who said, what you do to the least of your brethren you do unto me.

May their collective souls ROT IN HELL AND NEVER REST IN PEACE!