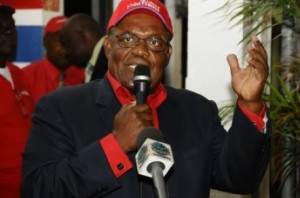 Freeport, GB — Bahamas Press learnt cancer victim and ZNS northern service chauffer/messenger; Erris Pratt, has become ZNS' latest victim in the downsizing exercise underway on Grand Bahama at this hour.
BP has learnt, Pratt is the only person working in his family and has been hit hard paying medical bills and supporting relatives during the recession. We have learnt the COLD mean spirited board chairman, Michael Moss, handed Pratt his letter of dismissal shortly after noon today.
Pratt who battled cancer for sometime now speaks through a voice box, which he presses to communicate. The heartless, 'vicked', mean-spirited decision to let Pratt go comes as a result of a mass downsizing exercise at the BCB Grand Bahama station – FNM Country.
With Grand Bahama now in depression, Hubert Ingraham and the COLD-HEARTED FNM government will now carry blood on their hands for their decisions against the weak. They will not be judged lightly!
How could a government be so spiteful and mean to let go a man battling CANCER? They have no shame!
We can confirm other victims of the firing underway at ZNS are Louise Minnis, Elizabeth Grant, Bridgette Farrington, Donna Hall, Erris Pratt, IvanSaunders, DENZAL SWAIN – Inch, Lionel HALL, D"avril RAHMING and Nugyen Stuart.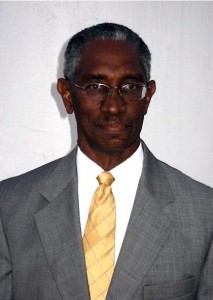 Bahamas Press updates you as to who this Michael 'Three Teeth" Moss character is. FIRSTLY YOU SHOULD KNOW HE IS CHAIRMAN OF THREE GOVERNMENT BOARDS.
Nassau, Bahamas – The Cabinet Office today announced the appointment of Michael Moss to the post of Executive Chairman of the Bahamas Electricity Corporation (BEC), by His Excellency the Governor General.

The two-year term appointment is with effect from Friday, January 1, 2010.

Mr. Moss, who also currently serves as Chairman of the Broadcasting Corporation of The Bahamas (BCB), will continue to serve in this capacity for the time being.

He replaces Mr. Fred Gottlieb, who served as Executive Chairman of BEC since 2007.

Mr. Moss' career in engineering and electricity generation spans over 40 years. Upon successful completion of a Bachelor of Science Degree in Electrical Engineering in 1969, he joined the Bahamas Electricity Corporation (BEC), where he ultimately advanced to the position of Chief Generation Engineer.

A Chartered Engineer and Corporate Member of The Institution of Electrical Engineers and The Bahamas Institution of Professional Engineers, Mr. Moss has held numerous senior and executive posts including Chief Technical Officer of the Jamaica Public Service Company Ltd., General Manager of the Grand Bahama Power Company and Senior Process and Operations Engineer of the former Bahamas Oil Refining Company (BORCO).

He has also served as Chairman of the Professional Engineers Board, President of the Bahamas Institution of Professional Engineers and a member of the Bahamas Electricity Corporation (BEC) Board.

Mr. Moss is married to the former Willie Angela Marie Musgrove, an attorney-at-law and partner in the Graham Thompson & Co. law firm. The couple has two children.

Of Mr. Gottlieb's tenure, Minister of the Environment with responsibility for BEC, the Hon. Earl Deveaux said, "Mr. Gottlieb assumed the Chairmanship of BEC during a time when fuel prices reached the highest the world had ever experienced. Additionally, the global economy suffered the largest contraction in a generation.

"These two events placed enormous pressure on BEC and its customers. The Government is particularly grateful to Mr. Gottlieb for his steady and insightful leadership during a particularly tumultuous time at BEC.

"Mr. Gottlieb's chairmanship was distinguished by his firm and fair dealing with staff and management, particularly in his sensitivity to the integrity of the Corporation while addressing growing customer needs brought on by increased unemployment.  His efforts in restructuring the management of the Corporation and initiating the search for renewable energy sources are notable."