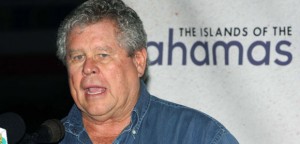 WHO WILL RESCUE THE ABUSED BAHAMIAN WORKER FROM THE NIGHTMARE OF THE PLANTATION?
Nassau, Bahamas — There is a high pitch of fear among workers at  Sandals today and Bahamas Press in our deep investigations at the properties tell us all is going downhill between the foreign management and workers.
We are told management in fact will go to the ends of the earth to exploit, victimize and terrify its employees.
On Wednesday's Head of Department Meeting workers got the shock of their lives as the expat Director of Sales verbally attacked the Transportation Manager. Tempers are flared as staff are now hearing and witnessing the hated perpetrated against them.
Bahamas Press was also advised by our investigators on the grounds of the property, The Department of Labour has been advised not to conduct an investigation into the Security Manager, Director of Sales and Concierge Manager. We wonder why?
"Employees are terrified to call The Ministry of Labour because before they return to the resort the Labour Department informs Sandals. There is no confidentiality in our government agencies and this is why BP you is our last hope," a distressed employee said.
In the meantime the expats are on a rampage we are told following our revelations of abuse at the resort.
Fresh out of talks with the Ministry of Labour all last week, Dion Foulkes was frantically calling the resort to speak to Don Cooke, Stewart's chief consultant. We can confirm all meetings were conducted off the resort's property.
A cheque shown to BP reveals, Cooke is being paid sum $2,500 a week to ensure two things:
1) That No union is formed at Sandals.

2) All

Work permits are speedily approved by the Department of Immigration.
Bahamas Press is also aware that Sandals now trusts no one and Cooke according to our agents in the department of immigration, personally drops off the work permit applications to a classified agent inside the ministry [BP WILL ATTAIN THE NAME AND NUMBERS OF THAT AGENT SOON].
Meanwhile further reports suggests expat Security Manager, Devon Martin, was heard all week telling employees how much he hates Bahamians. "This is no secret to us after he boldly and loudly told a manager the following about a Bahamian manager , 'Chuck is a dog. He is a dirty, stinking, bastard dog and I hate him. I hate all of you Bahamians.' This degrading comment was followed by Martin sending the following message with a room attendant, 'I hate Chuck and I hate Michelle,'" a worker on-site told BP.
"Image expats telling us they hate us to our faces. What have we come to?"
BP understands Bahamian Managers are being told that they cannot discipline expats. Former Executive Housekeeper, Jason Brice, got the kiss of death on Tuesday when he wrote a warning letter on the Expat Assistant Financial Controller. Reports confirm on Monday Brice was hit in his head with a paper by the Assistant and spoken to like a child. Brice was told he could not report the matter by the expat as Sandals Head Office would not approve his decisions. Brice nevertheless wrote the letter and the next day he was terminated.
After last week's Bahamas Censored write up on the Spa Manager, she forced one of her Supervisors to resign. The others are now walking on pins and needles almost afraid to breathe.
Thanks to the FNM government Sandals employees are not protected from victimization. When Stewart purchased the resort in 1995, he was promised that there would be no union. Leo Douglas and the Hotel Association confirmed this. There are no unions in any of Stewart's more than 20 resorts.
Sandals like to say its property in Antigua has a union, but it is really a staff association.  Stewart will not tolerate any one looking at his books and assessing the pay rate and amount of gratuities that employees should be receiving. Hence every week there is a discrepancy with the gratuities that employees receive. Hence this is why casual employees are not made permanent after 3 months as in all other hotels. Sandals strategy is to keep as many employees out of the gratuity pool as possible.
STANDBY THERE IS MORE TO COME in this BP /SANDALS EXCLUSIVE!