Maycock and crew may appeal ruling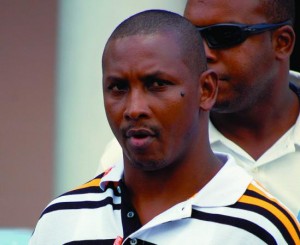 Nassau, Bahamas — If you are following Bahamas Press perhaps you know by now why we are considered the news leaders in the Bahamas.
Breaking News coming into Bahamas Press proves the courts are indeed working and justice is not being denied.
We can confirm the extradition of some 14 men, including Melvin Maycock Sr., his son Melvin Maycock Jr. and others, to the United States of America to answer charges has been ordered.
The ruling, along with the extradition order, was handed down and signed today.
Prosecutors in the Southern District of Florida requested the men's extradition back in 2004. Most of the men were arrested in June of that same year.  However, Maycock remained at large.  He had remained at large until his capture which was made during a highspeed chase and shoot out in the streets of the capital.
Maycock Sr. is serving a three-year sentence on drug possession charge.
Meanwhile we have Breaking News happening right now from the Coroner's Court where we can confirm a GUILTY verdict has been handed down in the Aaron Rolle inquiry where the fatal incident occurred while in a police station.
BP is at this hour standing outside the Coroner's Court where we can confirm JUSTICE HAS TAKEN ITS COURSE IN THE BAHAMAS!!!!
This weekend we had no murder and da rogue police officers, who sought to tarnish the good work of decent LAW-ABIDING OFFICERS, are being washed from the force! Taking the Bahamas FORWARD!!!!