Constituents are already 'cussin' Minnis!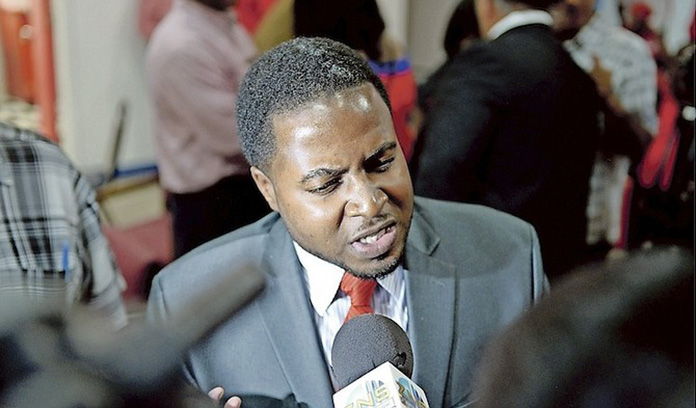 By tribune242.com
LONG Island MP-elect Adrian Gibson has reportedly been pegged to fill the post of Mortgage Corporation chairman, The Tribune understands.
In a message purportedly sent to constituents, the newly elected politician acknowledged that many of his supporters were disappointed that Prime Minister Hubert Minnis did not select him for a ministerial position or for a post as parliamentary secretary.
To quell the concerns, Mr Gibson revealed that he met with Dr Minnis yesterday and was offered the top position at the government corporation.
"I wish to thank all of you for your unwavering support and confidence in me in choosing me as your member of Parliament-elect for Long Island," Mr Gibson wrote.
"Though I have been busy and occupied over the past few days I have noticed that some of you have been disappointed with the fact that I have not been appointed as a minister in this government (and/or parliamentary secretary).
"I have been following the group and other commentary made. Let us exercise calmness of mind and not let our tempers flare. I truly understand your disappointment and concern; however, I make this pledge to you, as my constituents, that I will work as hard as I can for you and with you to ensure that Long Island gets the best of all that it is entitled to and denied over the past 25 years.
"I am assured and I have no doubt that our prime minister, the Hon Dr Hubert Minnis and (our Long Island) deputy prime minister will give us all the necessary support in accomplishing what we need for Long Island."
He continued: "I know that you all have been waiting to see what role Long Island would play in this administration. I met with the prime minister today (Wednesday). I can advise that I have been offered the position of chairman of the Mortgage Corporation.
"Together, Long Island, you and I and our FNM government will do great things."
"Now, Long Islanders, we move ahead. Some time during next week I will announce when we will have our first meeting to discuss our plans for moving ahead," he said.
Mr Gibson could not be reached for comment yesterday.