Former Hotelier and Evangelist Dewitt Duncanson does at 68 while doing his morning exercises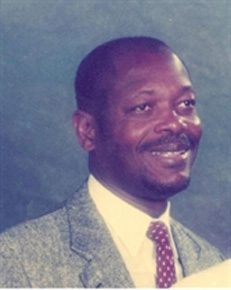 Nassau, Bahamas — Bahamas Press joins friends and relatives in the passing of Evanglist Dewitt Duncanson. He was 68.
A former hotelier and member of Zion Baptist Church, Dewitt for many years being concerned with his health walked religiously every morning. However, last week when Mr. Duncanson made his early morning sojourn it became his last as he fell while exercising with a massive heart attack that ended his life.
Duncanson was a major fundraiser for the PLP and was behind a massive steakout being planned for early next month. He will be missed.
This evening we understand PLPs from around the country will gather at Sir Lynden Pindling House to honour the fallen stalwart.
Funeral Service for the late Sea Beach Estates residence will be held on Sunday July 21st, 2013, 2:00 p.m. at Zion Baptist Church, East & Shirley Streets. Rev. T.G. Morrison assisted by Rev. Ulric Smith and other associate Ministers/Deacons and Evangelists will officiate. Interment will follow in Woodlawn Memorial Gardens, Soldier Road.
Duncanson is survived by his wife Pamela Duncanson; Children: Mavalo Duncanson, Rev. Lavado Duncanson, Devono Moss, Samantha Cooper Duncanson, Keturah Clarke-Duncanson and Dewitt Duncanson, Jr. and adopted son: Evang. Gregory R. Miller.
Rest eternal grant unto him Oh LORD!