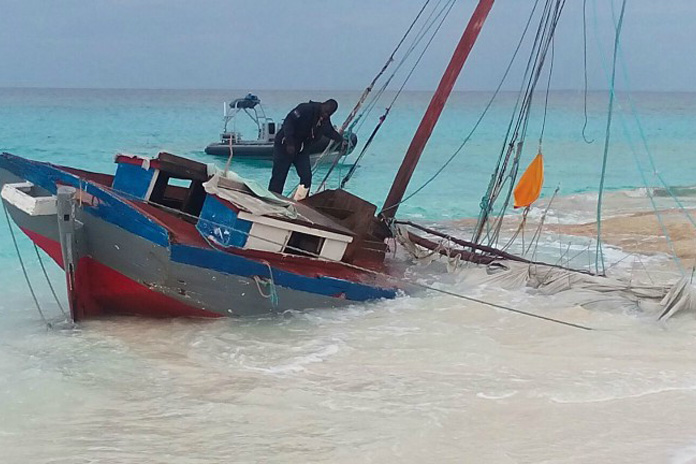 Nassau, Bahamas – HMBS Cascarilla, one of the seven vessels already procured by the Bahamas Government under the Sandy Bottom Project and commissioned on Friday past, was on a routine patrol in the Central Bahamas when they received a tip about a possible migrant landing on Half Moon Cay, an islet just North of Cat Island. This morning Police Officers assigned to that island turned over the nineteen migrants they had already apprehended over to members of the HMBS Cascarilla, under the command of Senior Lieutenant Dwayne Small.
Teams from the HMBS Cascarilla then continued to search the area and up to the time of this press release had taken an additional 31 persons, all believed to be Haitian nationals, into custody. A beached wooden vessel, assumed to be the boat they were travelling on was also found.
The 50 migrants will later be transferred to another RBDF vessel for transportation into New Providence later tonight where they will be turned over to the Immigration Department for further processing.