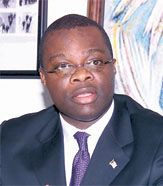 <<< PLP former chairman Raynard Rigby. [File Photo]
By CANDIA DAMES ~ Guardian News Editor ~ candia@nasguard.com:
Citing potential conflicts, former Progressive Liberal Party Chairman Raynard Rigby is calling on West End and Bimini MP Obie Wilchcombe — a PLP deputy hopeful — to step down as chairman of the party's upcoming fall convention.
But Wilchcombe hit back saying, "I think Mr. Raynard Rigby is trying to sacrifice the party for some personal interest or some agenda that he might be on."
Rigby told The Nassau Guardian he had written to PLP Chairman Glenys Hanna-Martin, communicating his view that in light of Wilchcombe's declaration that he intends to run for the post of deputy leader at the convention, he should not serve as convention chairman.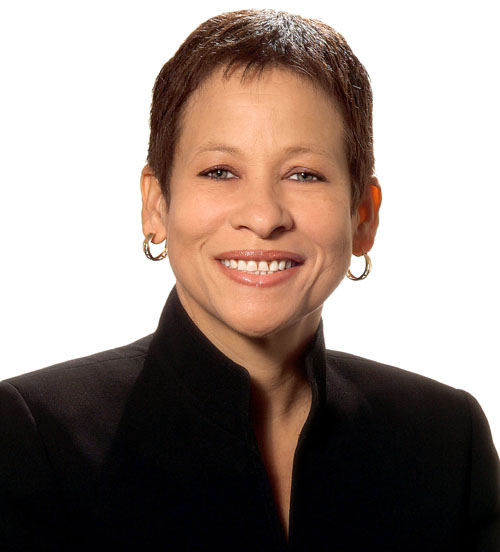 "I think that the party has to recognize that the race for the deputy leadership is likely to be a hotly contested race, and in our history, we know that sometimes when these races get at their full extent that the nature of the campaign is not at a level which we would normally expect," Rigby said.
"…The view generally is that by virtue of that position (campaign chairman) he will have access to delegates. He will have access to some decision making about the convention which may undermine the integrity of the electoral process. It would in my view not give the appearance that the process is fair and transparent and therefore I think that as a political organization, we want to ensure that all candidates are on the same level- playing field, that there is a very high degree of independence of transparency of the process and that we ensure that the electoral process has the highest level of accountability and integrity as possible."
Rigby said he was sure there were others who share his concerns and who want Wilchcombe not to have a direct role in the running of the convention.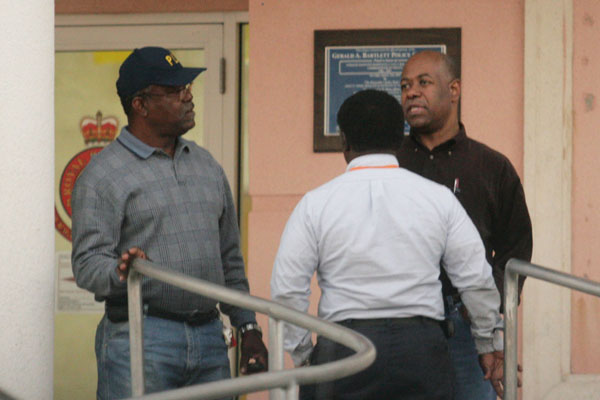 "One wouldn't expect that the parliamentary commissioner who has the legislative authority to conduct elections would also be running in those elections," he said. "And so, these are some internal housekeeping matters which the chairman of the party has to address and I have all confidence that she will do so rightly and swiftly."
Responding to Rigby's concerns, Wilchcombe said he found his comments unfortunate.
"What's unfortunate about it is the former chairman was also (party) chairman when he was convention chairman and was running for office. So some things are simply not worth debating because the truth is we discussed this at the Leadership Council level and at the National General Council level," Wilchcombe said.
"We're appointed by the National General Council. We (the convention committee) don't have anything to do with the elections. That's handled by the trustees of the party. What we bring is the logistical organization, the aesthetic organization to ensure that we are presenting a convention that's focused; that our message and our messengers are the right ones and that we have a convention that is appealing, that has all the ingredients to ensure that more and more Bahamians would want to watch and be a part of the Progressive Liberal Party."
Wilchcombe said Rigby's statements were just another effort to distract from efforts to get the party on the right track.
"I would only step down as chair if the leader or if the chairman asks me to," he added. "There is no reason to… In fact, I'm doing myself a disservice by not focusing only on my campaign, but what's important though is to ensure that our convention is a great convention. Our party must always have its best convention. That's what I want to make sure of and so I'm not going to find myself sacrificing my party for myself and my personal interest."
Wilchcombe asked whether Rigby was questioning the integrity of the Leadership Council and the National General Council.
"He ought to reconsider because all these bodies are responsible for the national convention. All these bodies are responsible for ensuring that our convention and our elections are run with integrity and all have done so over the many years," Wilchcombe said. "I find it very questionable why today he'd wish to question their integrity."
He said his integrity as convention chairman is also unquestioned.
"In fact, I was called in to chair the last convention when he (Rigby) was chairman of the party simply because it had gone awry," Wilchcombe said. "So the truth is, my record speaks for itself."
He noted that while serving as national chairman and convention chairman in 2000, he lost his bid for re-election to former MP Bradley Roberts.
Asked to comment on Rigby's concerns, Hanna-Martin said: "Mr. Rigby served as chairman for five years so he's very aware of the organs in our party in which matters of this nature are discussed. In fact, this issue was discussed in the appropriate forum in our party and I'm not prepared to discuss the issue in the newspapers."
Monday, August 31, 2009