PLP could lose Coopers Town and Treasure Cay but win everywhere else…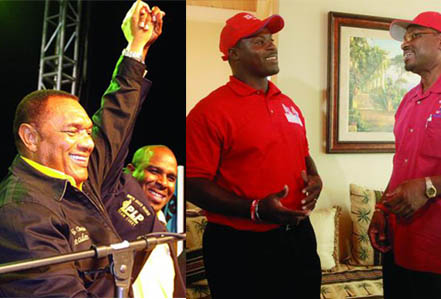 Treasure Cay, North Abaco — Breaking News coming out of Treasure Cay in North Abaco is turning out to be the heartland of the battleground for the constituency at this hour.
Bahamas Press can confirm PLP candidate Renardo Curry is projected to be the underdog in that polling division. However, we can confirm the numbers are showing a combative show of support for the PLP candidate over the FNM Greg Gomez.
Gomez is the favourite to win Treasure Cay.
The Treasure Cay community sits in polling division #6 in the constituency. It encompasses all that portion of the North Abaco Constituency which is enclosed by the following lines: the settlements of Treasure Cay, Madeira Park, Norman Castle Farms as far south as Bustick Bight; all hard and strong FNM belts in the constituency. Voter turnout in that area we can report is high.

We can project at this time – according to exit polls – that the PLP is also battling to win over Ingraham'as stronghold of Cooper's Town. We can report the fight is fierce and according to exit polls the Free National Movement is leading in that polling division area.
The FNM is, however, struggling to keep its one-time stronghold of Green Turtle Cay and surrounding areas, which sits in polling division number 7. We are projecting at this time the opposition candidate Greg Gomez will lose that section of the constituency, according to exit polls.
BP's polling teams are also projecting a big win for the PLP in the community of Murphy Town, which is the heartland of PLP territory in North Abaco.
It's decision day in North Abaco…BP reporting live at this hour….
We report yinner report…