Richard Lightbourn wants Ricky Mackey out of North Eleuthera nomination…FNM Candidate with one scandal a week!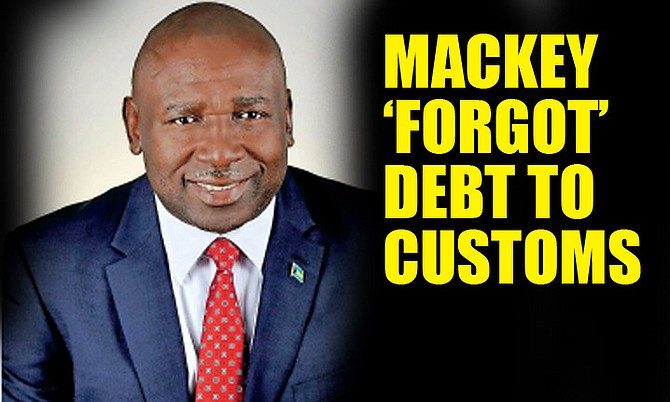 Eleuthera, Bahamas – Another candidate in the Free National Movement is facing serious allegations after the Bahamas Customs Department has confiscated his vehicle.
Sources on the ground on the island of North Eleuthera tell us FNM Candidate Howard "Rickey" Mackey has found himself embroiled in another scandal, which brings the stability of the FNM headed into the general elections into question.
We can confirm that a second scandal in less than a week with the candidate show how an Infinity Jeep registered to the candidate was reportedly stolen. The vehicle was discovered and was alleged to have been driven by Mackey's wife. Customs seized yesterday. The vehicle has been impounded until further investigations. How did they end up driving a stolen vehicle is incredible!
We at BP know Mackey is not popular in North Eleuthera and believes a conspiracy against his candidacy is now being stirred up by 'Da Hangman', Richard 'Dick' Lightbourn.
Sources tell us the group seeking to topple Dr. Minnis is coaching Lightbourn to run in North Eleuthera as the residents are against Mackey. Mackey, yinner should know, was once the campaign general for Lightbourn who always wanted to represent North Eleuthera – particularly the decent residents of St. Georges Cay! But former PM Ingraham sent Lightbourn to Montagu back in 2012.
Mackey with all these SCANDALS is on the ropes and Minnis must now choose between Mackey and the collapse of the FNM Party. We at BP are questioning: How did the FNM vetting department not uncover these scandals in Mackey's Tent?
The North Eleuthera candidate told the newspapers in another scandal reported last week that he had "completely forgotten" about the settlement agreement he made with the Customs Department in mid-2013, relating to $12,789 in outstanding import duties owed by his company since June 2002. That bombshell was announced by PLP Chairman Bradley Roberts over the weekend at a rally.
Mackey had made only one $3,197 payment to the Public Treasury, via RBC's Harbour Island branch, in April 2013, but left around $9,500 due and owing until exposed by Roberts.
One must questions also how is it everyone and dey mah have to show proof that they are current with business license requirements by FNM Mackey was allowed to cheat da system and rob the public treasury while just as an FNM all this time. This is unbelievable!
And talk about scandals! BP is now headed to Exuma where we hear all is not well with the FNM candidate there! Standby…BP is on da move!
We report yinner decide!