FNM: 2017 ends with stability working toward greater growth in 2018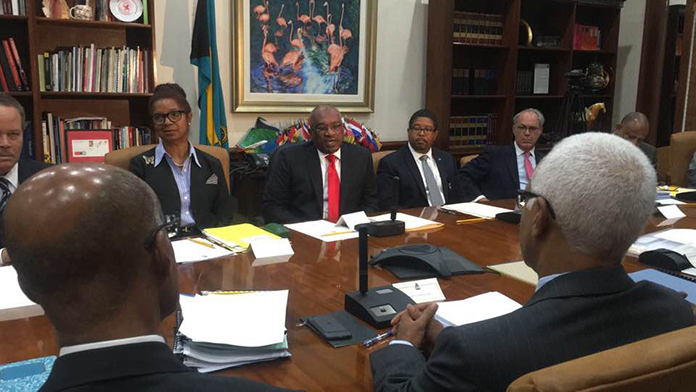 STATEMENT:
The stable economic outlook report from Standard & Poor's (S&P) affirms that the steps the FNM is taking to stimulate investment, enhance revenue collection and reduce public spending confirms that the country is moving in the right direction.
In addition to the positive news from S&P, the Bahamas also recently avoided being blacklisted by the European Union.
The FNM notes these positive responses by international agencies. Still, there is much more work to be done to help reduce unemployment, revitalize Grand Bahama, and foster economic growth.
The policy and legislative decisions that the Government has made over the past six months have changed the direction that the economy was heading in under the PLP.
The Hubert Minnis administration is committed to arresting the deterioration of our debt and deficit levels. The Government will continue with fiscal consolidation plans, which will encourage new investment, boost our economy and help create new jobs and commercial opportunities for Bahamians.
For the first time in years, the policies we have enacted have led to positive acknowledgement from an international rating agency.
For a number of years, the country watched as international credit rating agencies downgraded our credit rating because of the disastrous leadership, mismanagement and untrustworthiness of the previous administration.
The FNM has been honest and upfront about the state of the economy, and about what it will take to move the country toward greater economic stability and economic growth.
We are ending the failed policies of the past and creating greater stability and economic prospects. In the upcoming year, we will continue to work diligently to foster greater prosperity for Bahamians.
This includes, including the greater ease of doing business for Bahamian small- and medium-sized businesses, including new commercial enterprises by Bahamian entrepreneurs and investors.