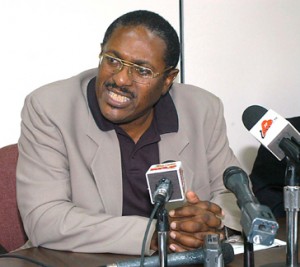 The Progressive Liberal Party
October 16th 2011
This past week the House of Assembly began a debate on a number of Crime Bills. Crime is described as the breach of rules or Laws for which some governing authority governing (via mechanisms such as legal systems) can ultimately prescribe a conviction. Outlined hereunder is a creditable example of how the rules of natural justice were denied long standing senior staff of the Ministry of Works and Transport?
This Ministry in February of this year advertised for five senior positions (Chief Civil Engineer, Senior Engineer-Drainage, and Senior Engineer- Structural) and the post of chief quantity surveyor, which attracted three applicants from within the Ministry.
The PLP is shocked and indeed deeply sadden to have received incontrovertible evidence that qualified and long experienced Bahamian Engineers (Senior Engineers Civil, Structural)  including Chief Quantity Surveyor who applied for vacancies within the Ministry of Works (MOWT) were excluded from consideration before they were interviewed by a MOWT internal Committee (as confirmed in an intra MOW&T mail dated February 22nd 2011 (copy attached) because in the view of the Director of Works John C Canton an expatriate contract worker  who wrote "Of these (applicants) none on paper, or on the basis of prior knowledge are ideal candidates", who then directed the positions be advertise regionally and internationally. We are also advised that MOW&T applicants did not receive favorable consideration from the Public Service Commission and expats are being recruited to fill the vacancies.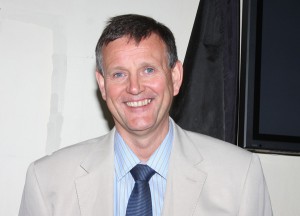 Director of Works John C Canton also said in the mentioned intra memo before they were interviewed as mentioned above, "I suggest we write to existing applicants and inform that depth of field for interview is insufficient, so we are advertising more widely when results of shortlisting will be made as soon as we are able to".
The Progressive Liberal Party is very concern as to the extent this serious breach of natural justice is being perpetrated in the Public Service.
The Minister of Works & Transport Neko Grant failed to support the promotion of long standing and fully qualified Bahamians who met all the relevant requirements for the advertised posts, but instead lent his support to the engagement of foreign engineers at salaries and benefits we are advise are greater than Deputy Directors of Works and unashamedly continues the policy of having no confidence in Bahamians Professionals. The FNM clearly pays lip service to Bahamianization. The Progressive Liberal Party believes in Bahamians and will insure that all rights for Bahamians are protected.