Oswald Brown

Oswald Brown Writes – Opposition Boycotts Funeral of Trixie Hanna
By OSWALD T. BROWN
Grand Bahama businessman Forrester Carroll today (July 9) called "Immediate Response," the LOVE-97 radio talk show hosted by Wendell Jones, and made a point that cast a dark shadow of disgrace over the entire leadership of the Opposition Free National Movement (FNM).
Carroll is a nephew of the late Mrs. Trixie Hanna, whose funeral was held on Saturday, and he thought it was indeed a disgrace that the Opposition FNM was not officially represented at the funeral, given the fact that Mrs. Hanna was the mother of Mrs. Bernadette Christie, wife of Prime Minister Perry Christie.
I totally agree with Mr. Carroll's assessment of this appallingly shameful behavior by the leadership of the official opposition. Civility and political correctness dictated that the opposition should have been officially represented at the funeral of the mother of the First Lady of The Bahamas, out of respect to her and the Prime Minister.
In fact, former Prime Minister Hubert Ingraham, a long-time law partner and once close friend of Prime Minister Christie, should have made it a point to be there. The fact that he was not does not surprise me, however. We have just come through a very bitter political campaign, which ended in Mr. Ingraham and his FNM government suffering a decisive and humiliating defeat by the PLP, led by Mr. Christie; therefore, being the vindictive and spiteful individual that he allowed politics to transform him into, it is highly unlikely that Mr. Ingraham even gave a second thought to showing his respect to the First Lady and his former law partner.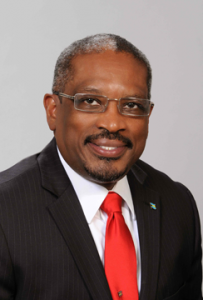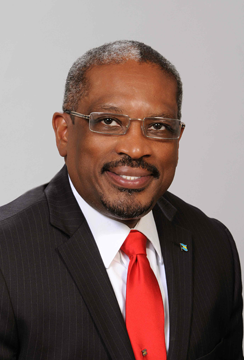 But I'm absolutely stunned that the present leader of the FNM, Dr. Hubert Minnis, did not have the good sense to put politics aside and attend Mrs. Hanna's funeral. I'm stunned because I have a mountain of respect for Dr. Minnis and had high hopes that he would be the kind of political leader that would result in those disaffected FNMs who left the party because of Mr. Ingraham's one-man, dictatorial style of leadership regaining some of the respect they once had for the FNM under his ledership.
What makes this surprising behavior by Dr. Minnis even more shocking is that he has a brother, Cyril "Boxer" Minnis, who is one the most astute political operatives in the country and I refuse to believe that "Boxer" did not advise his brother that attending Mrs. Hanna's funeral was not only the decent thing to do personally, but the right thing to do politically.
But it seems as if the leaders of the opposition FNM are too preoccupied with finding reasons to criticize the new PLP government that they have lost all contact with the human side of politics. Shame, shame, shame on them.