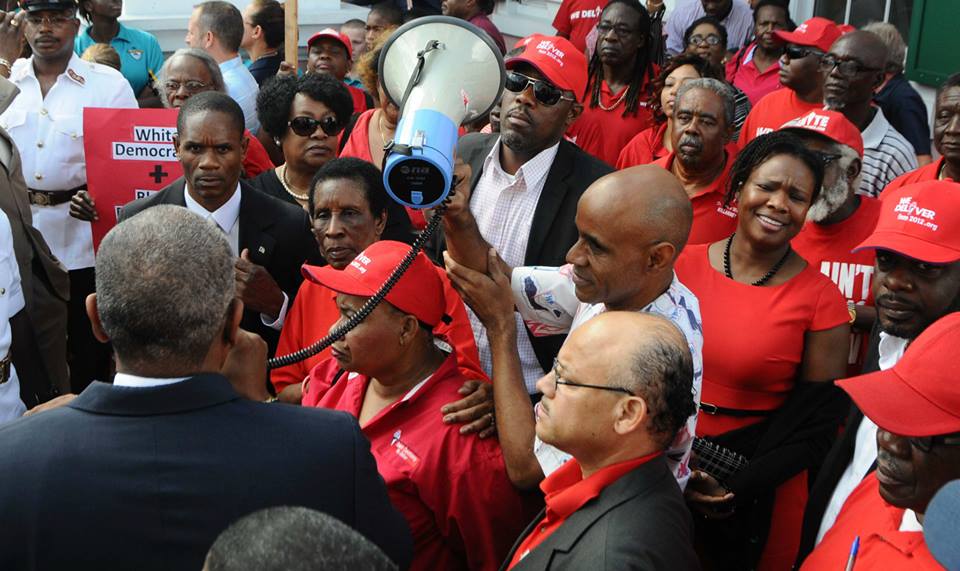 (Statement) The Free National Movement was informed last evening of the tragic fire that raged through the Straw Market at George Town, Exuma, and was hoping against hope that all would not be lost. However, our worst fears have now been confirmed as we have learned with deep regret that the Market was totally destroyed putting at serious risk the lively hood and welfare of the many Bahamians who occupied the market, as well as those who work in the Straw industry in Exuma.
The straw market was an integral part of the city of George Town. It was a historical land mark and one of the cultural hubs that galvanized the tourism infrastructure and the straw and craft industries on the island.
The Free National Movement wishes to express its solidarity with the vendors during this difficult time and calls upon the government to move swiftly to offer relief to the vendors and to identify a suitable site where the vendors could continue their operations until a new market has been constructed.
The Free National Movement reminds the government that next week is perhaps the busiest week of the year for vendors in Exuma, and no effort should be spared to ensure that they could be operational by next week.
The public as well as Exumians would recall that when the Nassau Straw Market was destroyed by fire a program of relief and incentives was immediately offered to assist the vendors. The PLP does not have to reinvent, or create a new policy. The FNM has established the standard. During the Nassau fire vendors were given cash monies and customs duties exemptions directly. Further, the government provided additional relief by erecting a tent to house the vendors which placed them back in business so that they could care for their families.
The Free National Movement therefore, looks forward to the government providing assistance to the vendors in a similar fashion, as well as ensuring a speedy conclusion into the investigation to determine the cause of the fire.
The Free National Movement has taken note of the Prime Minister's comments made during an interview on Radio Bahamas today and we urge him to act without delay.