BP set to endorse a new candidate for Fort Charlotte as the backseat "Dictation" incident with a minor by a politician goes unprotested by candidates and MP!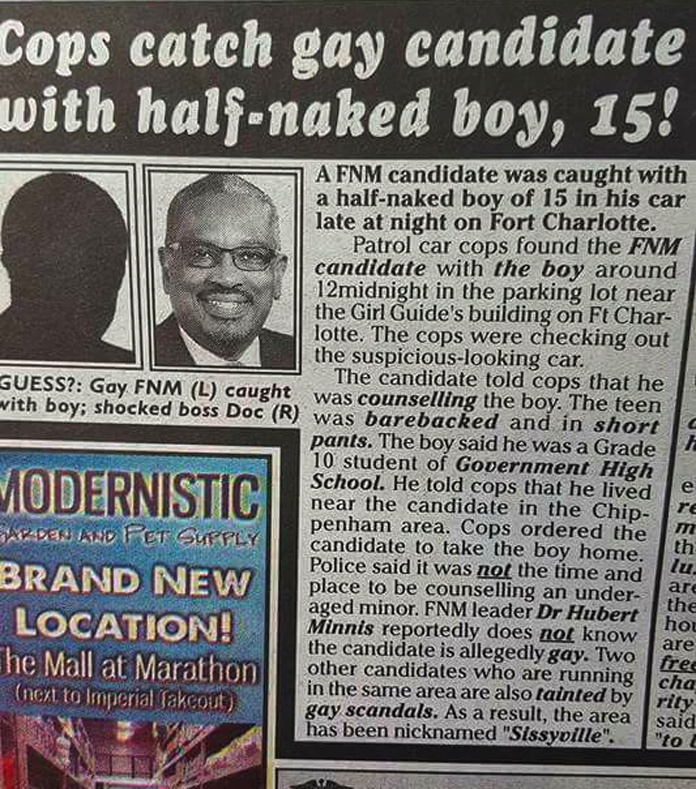 Wutless 'Dutty' representation is not welcomed to Parliament!
Nassau, Bahamas — Bahamas Press is set to support a dark horse in the Fort Charlotte Constituency, particularly after we learnt that a candidate for the FNM was caught by police giving a young boy "dictation exercises" late in the night just near the girls guide office. The candidate we understand lives in the Fort Charlotte Constituency!
BP accepts the fact that none of the candidates nor the sitting MP for the area have called out the candidate nor have they sought to have the matter further investigated! We cry 'DUTTY' SHAME ON ALL A DEM!
Fort Charlotte for many years now have been bastardized and left in the wilderness by WUTLESS NASTY DUTTY LEADERSHIP and that we trust in this community shall change!
Fort Charlotte community is just a small test case of what we know is a larger crisis facing the political landscape of the Bahamas. On Friday a band of politicos and women. Wife-beaters and Bullet Smugglers shall gather on the cay to march to Parliament. We wish dem well. Now if they had carried this issue we would have gladly joined them. But da GUILTY will HAVE NO PART WITH DAT TOPIC!
When you see a underage child could get feel-up in a back seat, and yet, there is no protest over the matter by people who seek to represent constituents, then ya know that the time to FIRE is at HAND!
FIRE DEM!
We report yinner decide!