Officials in the Judiciary are now calling for the removal of the Judge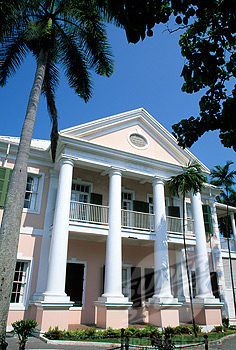 Nassau, Bahamas — Trouble is brewing in the Supreme Court in the Commonwealth of The Bahamas and, from data shown to us, a senior member of the bench has got himself in a whole heap of trouble.
Breaking news coming out of the country's judiciary confirms a controversial separation was granted last week to the FNM's Bad Candidate who ran in a constituency in the east.
According to sources deep in the courts, a senior Supreme Court Judge granted a Decree Nisi to the political couple last week and within 24-hours gave a Decree Absolute to make the couple's marriage null and void. But it gets worse.
According to the source in the courts, when the Decree Absolute was sent to the Registrar to be signed, the officer advised the parties that by law it was impossible to sign the Decree Absolute as the law requires a three month period before such can be issued and even in extenuating circumstances, there's a six-week period.
However, rather than obeying the law, the Senior Judge in the Court walked down to the Registrar's office and signed the order granting the divorce to the bad candidate and his wife.
Bahamas Press finds the developments troubling. Without question, how could a judge break the law to grant divorce, all because of politics?
Questions are now swirling around the courts and some in powerful places are now saying what local citizens said from the moment the judge was appointed: he must resign!
We report yinner decide!