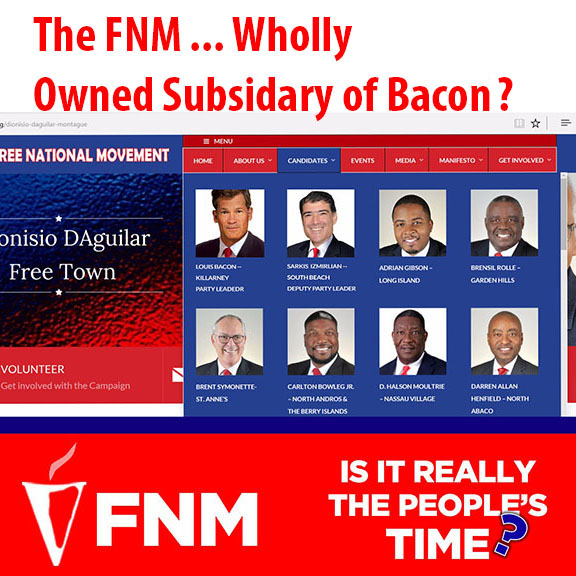 Dear sir,
Throughout its history, while in opposition, the FNM's mode of operation has been to wish for the government to fail and on ocassions their mantra was "not now" to all matters of national develop. Even today, I continue to be amazed by the number of FNM's supporters among my network of friends, whose political stand remains the same. And these are supposedly educated men and women, who have excelled in their respective professional endeavors.The old folks use to say 'education ain't sense.' Whether it is Baha Mar, the Bahamas Junkanoo Carnival, BAMSI, National Health Insurance or correcting and stabilizing our fiscal imbalance, there seem to be the mindset among FNMs that their best shot at winning the government is to wish and hope that PM Christie and his PLP government fails. When it isn't 'I wish they fail,' it is 'not now.'
Unfortunately, though, when you examine the achievements of the Christie led PLP government, the list of achievements this term is simply mind-boggling. Off course there were some missteps.
One would have thought that, if the mission is to improve the lives of our citizens, then a political environment of competing ideas could only augur well for our country. When was the last time the FNM put forward an alternative proposal, be it for NHI or how they would go about correcting our fiscal imbalance? To oppose and criticize and wish for failure, does not serve the national good. The Christie government has made some tough decisions, VAT is only one of them. When in power, the FNM government had laid the groundwork for this same tax, but at 15%. But in opposition they have opposed VAT period. To do so, knowing our fiscal circumstance, and not proposing corrective measures of your own, is irresponsible. On the other hand, it is so hypocritical to support something while you are in power and oppose it once you are out.
Sincerely,
Jerry Roker