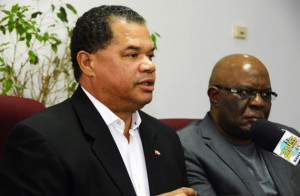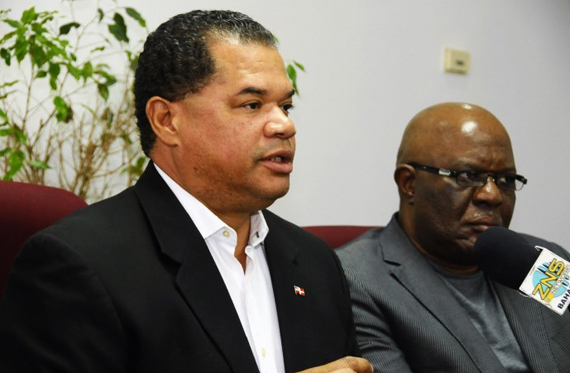 The Bahamas Princess Resort and Casino closed its doors and left a number of Bahamians not knowing from whom or where they were going to get the monies owed them for their years of service.
The same situation is now happening with reference to Continental Connections – Gulfstream International Airlines in Nassau and Cat Island.
However unlike the company in Freeport, which tuck tail and left, Gulfstream Airlines continues to operate in this country, leaving its Nassau and Cat Island former employees with nothing but a piece of paper which they now fail to honor.  This piece of paper details a redundancy payment plan which this company never intended to honor.
In February of 2010, Gulfstream Airlines reduced its schedule to one (1) flight a day and reduced its staff by more than 60% in Nassau.  Those fortunate employees, whose jobs were made redundant at that time, received all the monies owed to them that were detailed in a letter dated February 15th 2010.  A year later a similar letter was given to the remaining employees with the exception of the Station Manager.  Gulfstream then closed its doors in Nassau and Cat Island.
Question were then raised as to whether the letters had any substance considering the employees were told that they would be paid by installments until the severance payment was complete.  This also raised untold questions in light of the fact that the airline was in the process of changing its name and were asking present employees in a memo to participate.  With this in mind the Labor Board was contacted and a formal dispute was filed.  The Labor Board confirmed that the information contained in the letter was correct and that all they required of the airline was to show intent to pay these former employees
They could not force them to payout any other way.
At this time the Station Manager of Nassau, who was now without an office and could only be reached via cell phone, was not returning any messages left by the Labor Board.  Therefore he would not be able to answer any questions related to the formal dispute.  Some of these questions included:-
1. Would Gulfstream honor the letters for a full year as stated and what was the method set up for the former employees to receive such payment?
2. What was the contingency plans should the first method fail?
3. For employees who were owed time, what method would be used to pay these employees for services rendered?
4. The exact same letter was given out six days later; the first letter sent on February 2nd 2011, was this the way this airline could circumvent the Labor Act as to what constitutes a month's notice for managerial personnel?
In the two (2) months that followed, Gulfstream Airlines made payments to its former employees until without any notice stopped these payments on May 6th 2011.  There were no calls made to these employees, nor letters given as to the reason for the action.  Again the Labour Board was contacted and again attempts were made to reach the Station Manager for Nassau, with no positive results.  On June 8th 2011, a letter was given to some of the former employees by this Station Manager stating in effect that if anyone had claims against Gulfstream Airlines it would have to be made in the United States to a credit and debit agency on or before June 8th 2011.  Highly impossible to respond to a claims court by June 8th if you only received the letter on June 8th! This letter was dated one (1) month earlier.
This airline continues to use the same name and is still paying other bills under that name.  If they can pay these bills, what is the reason for not paying the few employees it owes?  Is Gulfstream Airlines setting a precedent for future foreign companies to come in and take advantage of honest hard working Bahamians?  We accepted their redundancy payment plan in good faith, without a choice in the matter.  We would like to see some good faith on the part of this foreign carrier.  We would like the balance owing these few employees so that we can finally severe all ties with this company.  We would like to move forward and can only do so after we have received what is rightfully ours.
Will this be a history lesson of bad business practice, using a Labor system that does not really protect hard working Bahamians?  Is this the case of the small man going up against a large corporation because of a loophole?  Who will answer their cries for help?
What is so astounding is that Gulfstream Airlines wants to expand its hold in our great Bahamaland, while still not settling its debt with former employees, some of whom have served this company faithfully for many years.