Who in the Bahamas is carrying out these human Trafficking OPERATIONS!? Why can't we ever know who is the captain or know who owns these vessel?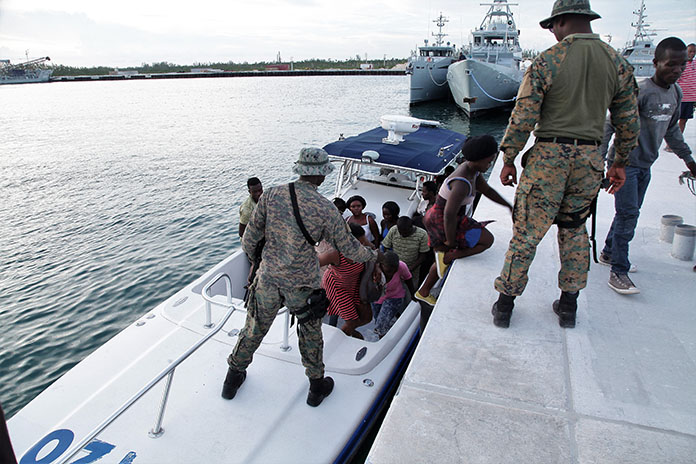 New Defence Force Fleet Purchased by Former Government paying off!
Nassau, Bahamas – The Royal Bahamas Defence Force on Sunday assisted Police and Immigration officials in Exuma with the transport of a second group of migrants to be apprehended in The Bahamas within a week.
This second group was apprehended off Humming Bird Cay near mainland Exuma around 9:30 a.m. Sunday morning by Police and Immigration officials stationed on the Island. Upon boarding the 30–ft. wooden sloop, approximately 57 undocumented Haitian migrants were found.
The Defence Force fast patrol craft, HMBS P-49, coxswained by Chief Petty Officer Clyde Burrows along with another RBDF craft assisted in this effort. The migrants – 49 males, 8 females were transported to the Capital for further processing.
On Tuesday past, 120 Haitian nationals were apprehended off the island of Long Island.
The Royal Bahamas Defence Force remains committed to protecting the territorial integrity of The Bahamas and keeping our borders secured.