All four are American visitors who were going on a site seeing tour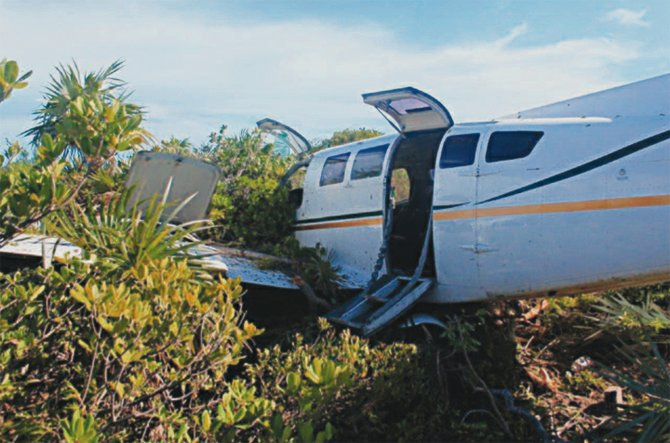 By CBSMIAMI/AP
Four people, who are all believed to be U.S. citizens died Sunday in a small plane crash off the Bahamas' northernmost island, according to Bahamas police.
Police Superintendent Stephen Dean said the Piper PA32 crashed in waters a few miles off Grand Bahama island and all four people aboard were killed.
"All are believed to be Americans. It is thought they were on some kind of sightseeing tour," Dean said.
Emrick Seymour, assistant police commissioner for Grand Bahama, said the plane crashed minutes after takeoff from the island's international airport. He said the pilot radioed that the plane was "experiencing some engine problems."
A statement from the Royal Bahamas Police Force said the aircraft was destroyed.
Information about the victims' identities was not immediately provided by Bahamian authorities. Seymour said police were "right in the middle of the investigation."
SUSPECT ARRESTED FOR STABBING INCIDENT IN ELEUTHERA
A 27 – year old man of Harbour Island is in custody after he was arrested for a stabbing incident in Harbour
Island on Sunday 10th November 2013.
According to reports, around 7:40am, the victim was sitting on a wall at Colebrooke Alley, Harbour Island, when a man known to him, approached him and stabbed him to the upper back with an unknown object. The victim was treated by the local doctor and was later airlifted to New Providence, where he is detained in hospital in serious condition.
A short while later, the suspect was arrested in connection with this matter.
Investigations are ongoing.
MAN ATTACKED BY SHARK IN ELEUTHERA
Police in Eleuthera are investigating a shark attack of a 77 – year old male Canadian visitor that occurred on Sunday 10th November 2013.
According to reports, around 11:00am, the victim was onboard a fishing boat at sea off Cape Eleuthera, fishing with friends, when he was attached by a shark resulting in him receiving injuries to the leg and arm. The victim was taken to the local clinic where was treated for his injuries by the islands local doctor and later airlifted to Fort Lauderdale.