BP SAYS: Another lie against the Bahamas and the Bahamian people by this crew!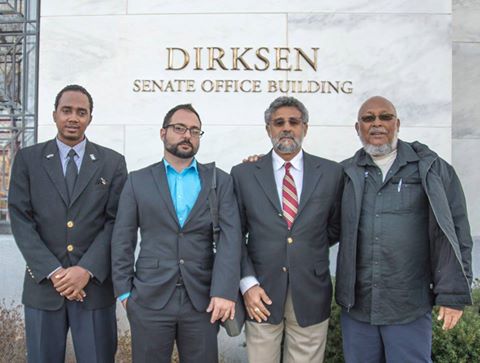 By Oswald Brown
FRAUDULENT CLAIM: I don't understand what Fred Smith is seeking to achieve with his misguided visit to Washington, D.C., as President of the three-member Grand Bahama Human Rights Association, but what I am absolutely certain of is that he is misleading the Bahamian people in a release posted in the group HUMAN RIGHTS BAHAMAS, in which claims that he addressed the U.S. Senate.
Standing outside a Senate Building does not mean that you addressed the Senate. As the Press, Cultural Affairs and Information Manager with The Bahamas Embassy here in D.C., I intend to use every contact I have developed in D.C. to confirm that this claim is fraudulent and report the FRAUD to law enforcement officials for possible criminal charges to be brought against Mr. Smith and his three-member delegation.